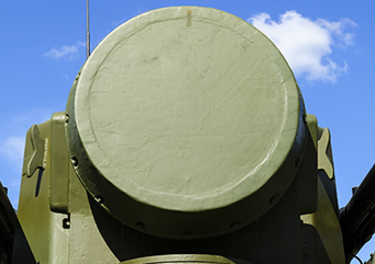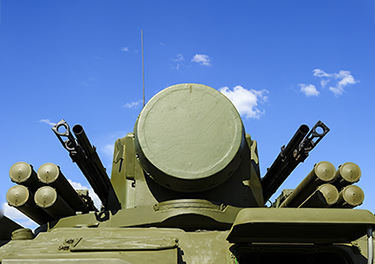 Case studies
August 29, 2017
Rugged Router Provides Secure Networking for Anti-Aircraft System
Adversaries have become more adept at enabling combat aircraft, such as helicopters and smaller unmanned aerial vehicles, to avoid detection, making the protection of land forces and other high-value targets increasingly difficult. In response, modern anti-aircraft defense systems need to increase their mobility and reaction time while delivering high firepower. Mobile anti-aircraft platforms must remain relatively light so they can be moved quickly, either by land, sea, or air. This leads system developers to find ways to reduce size, weight, and power (SWaP) wherever possible.
Because these platforms are often deployed in remote and extreme outdoor environments, they also require superior onboard electronics and communications equipment. It is essential that mobile anti-aircraft systems can support reliable and secure network and tactical communications from varying distances with command and control systems, radar stations and ground forces.
A leading European system developer with extensive experience developing anti-aircraft systems required a rugged network router for their new platform. The program's requirements stipulated that the platform's communication network provide a high level of security to protect onboard computing devices while supporting seamless operation with remote systems. Building upon previous successes, the developer sought a commercial off-the-shelf (COTS) Cisco Systems IOS-based network router. This approach enabled them to leverage their existing familiarity with this popular software architecture. To increase the platform's mobility, the developer sought to minimize the SWaP of all onboard subsystems. In addition, the solution also needed to meet stringent European regulatory standards for prohibited substances, such as the Restriction of Hazardous Substances Directive (RoHS).
Read about the solution Curtiss-Wright developed and the results achieved in our case study. Download the case study to learn more.
Ensure Seamless, Trusted Communication Between Mission-critical Systems
Our field-proven, rugged switches and routers enable mobile networks on-board vehicle and aircraft platforms to securely and affordably deploy digital network architectures for situational awareness and network-centric operations.
Advanced Tactical Communications Solutions for Mission-critical Applications