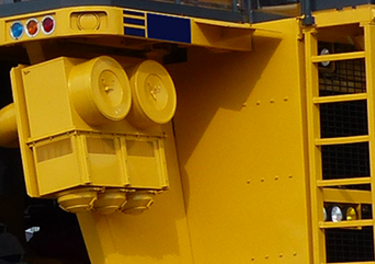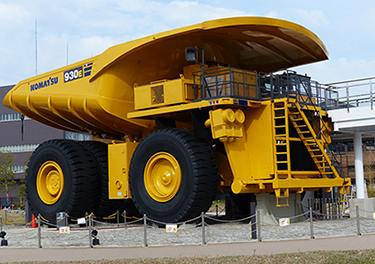 Case studies
March 01, 2017
Vehicle Control Processors and Network for Autonomous Mining Trucks
An experienced autonomous system supplier for both military and commercial vehicle platforms sought reliable COTS electronics hardware to upgrade their multi-platform autonomy kit in support of a mining truck program that was both cost-sensitive and schedule-constrained. The integrator wanted multiple, physically-separated processor systems designed for harsh vehicle conditions(shock, vibration, temperature, dust, water), some running Linux, others a real-time operating system (RTOS), and all integrating Ethernet, serial and CAN to communicate with the vehicle's on-board network, automotive radar/LIDAR sensors, inertial navigation system (INS), actuation system, and more. In addition, the autonomy solution would require a robust network backbone to connect these processors together in an Ethernet network. All subsystems would need to be delivered within a matter of weeks and without Non-Recurring Engineering (NRE) cost.
Specifying low Size, Weight and Power (SWaP) rugged COTS DuraCOR and DuraNET subsystems enabled this autonomous system supplier to stay within budget and on schedule. The integrator received rugged modified COTS hardware that met the processor performance and system interface requirements at no NRE expense, within weeks, that could be installed on their customer's mining vehicles to meet technical and schedule expectations. The resulting autonomy solution is expected to fully support the mine operator's vision for a highly efficient, productive, and safe environment accelerated by the innovation of unmanned systems. Not only can the integrator's enhanced autonomy kit now provide advanced haulage automation capabilities, but they view the kit as a baseline that can be re-purposed for other unmanned vehicle applications.
Download the case study to learn more.
Related Products
Parvus DuraCOR 312 Modular Mission Computer
Ultra-small form factor (USFF) modular mission computer built around the NVIDIA Jetson Tegra X2 (TX2) supercomputer-on-a module.
Parvus DuraNET 20-10 Ethernet Switch
Rugged 20-Port Gigabit Ethernet switch optimized for SWaP-C sensitive embedded computer network applications