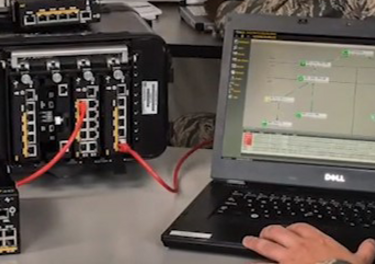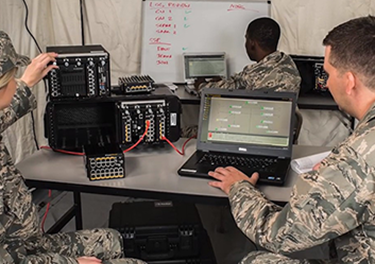 Webinar: High-Speed Secure Networking at the Edge
Experts from Curtiss-Wright and Cisco discuss how advanced technologies are empowering tactical networks to deliver vital information securely to the edge, even in a contested environment.
The rapid pace of innovation in commercial IT technologies including cloud, big data, machine learning, IoT and ISR provide new opportunities for defense organizations to achieve and maintain C5ISR overmatch – as long as networks and computing power can securely deliver those benefits to the network edge.
To achieve this, modern tactical networks must be deployable in reduced size, weight, and power – while delivering ever more bandwidth and security – in order to keep up with additional user and mission demands while protecting networks from increasing cyber and EW threats.
Tactical networks must provide critical services when disconnected from HQ, cloud, or upper echelon services while operating where wide-area networking is slow or unreliable due to contested spectrum, difficult terrain, or lack of SATCOM.
Recent COTS advancements in rugged, embedded networking are ready to meet these challenges – delivering 10x the performance and major security advances.
Frank Columbus, Technical Marketing Engineer, Cisco Systems and Charlie Kawasaki, CTO, Curtiss-Wright discuss the latest small form factor, rugged, high speed switching and routing hardware technologies.
Log in to watch the webinar.