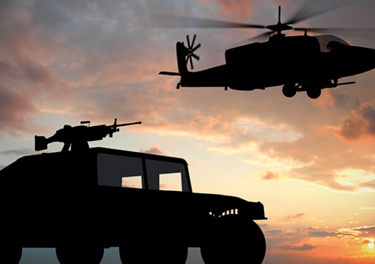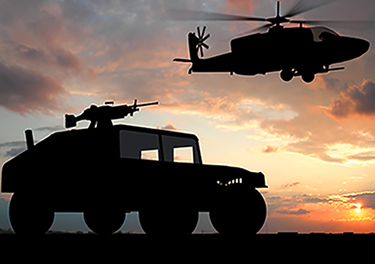 White papers
May 07, 2021
Smartphone Like Touch Screens in Defense and Aerospace
There is no question that rugged touch displays are a useful asset for warfighters in the field. Today's modern warfighters grew up in the age of smartphones and tablets with intuitive touch-based user interfaces. They rely heavily on these devices in their personal lives, and they expect to have access to the same capabilities and conveniences in the field.
With a touch-based user interface, they can make selections, enter information, and interact with systems with no need for a space-consuming mouse or keyboard. Furthermore, training times are typically lower than with traditional user interfaces. And, with no peripheral components to juggle and manipulate in tight spaces, warfighters are free to concentrate on the task at hand.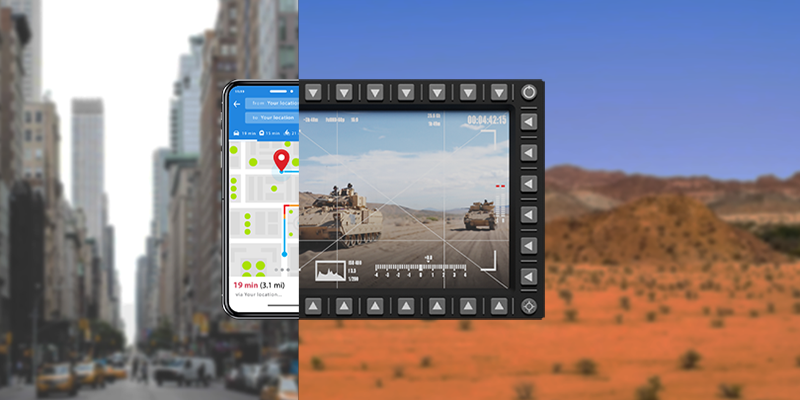 While touch screens are ideal for field applications, finding touch screen technologies that can handle the demands of harsh environmental conditions encountered in aerospace and defense applications is challenging. There are several touch screen technologies to choose from, but each one comes with its own set of limitations.
To date, the defense and aerospace industry has relied on rugged displays that require users to apply physical pressure to the screen. These types of displays use resistive touch screens and can be used while wearing gloves, however, dragging and sliding motions are often cumbersome and difficult to execute successfully.
Many of today's personal devices use capacitive sensing, a technology that consists of different types of sensors within the display that detect and measure things like proximity, pressure, position, and displacement as a means to replace certain input devices like a computer mouse or mechanical buttons. Projected capacitive touch screens support intuitive, multi-touch gestures and are the standard in civilian smart devices.
In this white paper, we discuss how now is the right time for military displays to incorporate projected capacitive touch screens. While these types of touch screens have had interference issues that meant they could not be used in rugged field applications, those issues have been overcome. A combination of advancements in technology and innovations by leading industry display technology vendors means projected capacitive touch screens are now the ideal choice for almost any program, platform, or application.
Capacitive vs resistive touch screens, including readability, types of touch, and lifespan
Addressing the limitations of projected capacitive touch screens>
Video solutions that include rugged touch displays with projected capacitive touch screens
Login and download the paper to learn more.