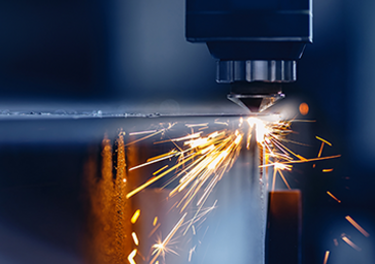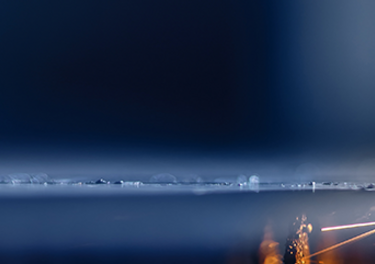 Press release
September 11, 2015
Rugged Subsystem that Combines Powerful Intel Mission Computer & Cisco IOS Network Router in a Single Compact Chassis Debuted by Curtiss-Wright
New Parvus DuraWORX 80-41 delivers 4th Gen Intel Core i7 processor and Cisco 5915 router in a rugged and fanless SWaP-optimized LRU

DSEI 2015, LONDON, UK (Stand S9-231) –  September 11, 2015 – Curtiss-Wright Corporation (NYSE: CW) today announced that its Defense Solutions division, a Cisco® Systems Solution Technology Integration (STI) partner, will introduce its newest Parvus® DuraWORX® "all-in-one" mission computer and Cisco® IOS network router at the Defence and Security Equipment International exhibition, DSEI 2015 (Stand S9-231).  The new quad-core 4th gen Intel® Core™ i7 (Haswell)-based DuraWORX 80-41 is housed in a fanless and waterproof IP67 chassis. It boosts the multi-core processing and high definition graphics capabilities over the original 2nd gen Intel Core i7-based DuraWORX 10-10 while reducing weight and size by about 15%. The DuraWORX 80-41's multi-function design not only lowers SWaP-C, but also eliminates the need for individual processing, switching, and network router subsystems, as well as the multiple power cables and power, supplies those line replaceable units (LRU) require.
The DuraWORX 80-41 is one of the embedded COTS market's first single-unit subsystem solutions to combine high-performance 4th gen Core i7- processing with a managed secure Cisco 5915 Embedded Services Router (ESR) in a single compact subsystem. This modular and scalable LRU is designed to deliver optimal performance in extended temperature, dust, water, humidity, and high shock & vibration environments, as well as extreme EMI/EMC conditions. It is expected to meet or exceed qualification testing conditions under MIL-STD-810G, MIL-STD-461F, DO-160G, MIL-STD-704F, MIL-STD-1275D, CE Mark, and other compliance standards. With a robust design and multi-function utility, the DuraWORX 80-41 can speed and simplify the integration of high-performance tactical computing, IP networking (Layer 3 routing/Layer 2 switching), and situational awareness application capabilities for civil and aerospace/defense platforms - whether at sea, in the air or on the ground. 
"Furthering our commitment to deliver the latest technological advances while slashing subsystem size, weight, power, and cost, we are excited to introduce our new Parvus DuraWORX 80-41 multi-function mission computer and networking system," said Lynn Bamford, Senior Vice President, and General Manager, Defense Solutions division. "This unmatched 'all-in-one' LRU pairs the latest high-performance Intel Core i7-based processor with a Cisco 5915 IOS-managed router in a single rugged chassis, to uniquely consolidate advanced processing and network functionality previously housed in separate distributed boxes." 
Advanced Networking Capabilities
The DuraWORX 80-41 delivers new computing and communications capabilities for mobile, airborne, and ground vehicle applications operating at the tactical network edge. It's able to support C4ISR command and control, image processing, and surveillance requirements, while aggregating peripheral devices (cameras, sensors, and computers) from outdoor and embedded IP network infrastructures into a manageable, highly secure IP network. Its advanced network capabilities include extensive IPv4/IPv6 routing protocols, firewall and intrusion detection functionality, encryption (AES/NSA Suite B), remote VoIP phone services, and Mobile Ad Hoc network (MANET) routing for on-demand network connectivity to UHF/VHF/Wi-Fi/tactical radio platforms. 
Fully Featured: Scalable and Expandable
This compact LRU uniquely integrates the capabilities of Curtiss-Wright's popular standalone small form factor Parvus DuraCOR® 80-41 computer and DuraMAR® 5915 router products into a single compact chassis. Extending the capabilities of these two proven subsystems, the LRU also adds options for Parvus DuraNET®-based Ethernet switching and PCIe/104™ I/O card-based expansion for payload specific interfaces (e.g. MIL-STD-1553, ARINC 429, CANbus, Video frame grabber, etc.). Designed for maximum flexibility, the DuraWORX 80-41 readily adapts to changing application requirements. It can be optionally equipped with either a Cisco IOS or Vitesse CE Services-based network switch (based on the DuraNET 30-2020 or DuraNET 20-10 subsystems) to increase Ethernet port count and add managed Layer 2 switching capabilities. Application engineering services are available for modified COTS (M-COTS) configurations at minimal/no NRE for pre-integration of PCIe/104 I/O cards. 
About Curtiss-Wright Corporation
Curtiss-Wright Corporation (NYSE: CW) is a global innovative company that delivers highly engineered, critical function products and services to the commercial, industrial, defense and energy markets.  Building on the heritage of Glenn Curtiss and the Wright brothers, Curtiss-Wright has a long tradition of providing reliable solutions through trusted customer relationships. The company employs approximately 9,000 people worldwide.  For more information, visit www.curtisswright.com.
###
Note: All trademarks are property of their respective owners.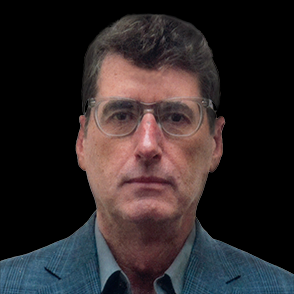 John Wranovics
Director of Public Relations
John Wranovics has over thirty years of experience in managing media relations and the promotion of high technology products. He has been with Curtiss-Wright since 2003. He has a degree in English Literature from the University of California, Berkeley.