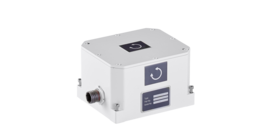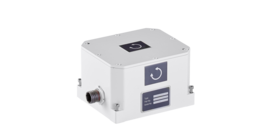 Curtiss-Wright fiber optic gyroscopes are designed for high performance and demanding environmental requirements. 
Power supply
18 to 32VDC 
Max. measurement range
up to +/- 8.7 rad/sec
Resolution
up to 2 µrad/sec
Signal interface
Digital synchronous data transfer/RS-485
EMI/EMC qualification
MIL-STD-461 ground army
Environmental qualification
MIL-STD-810 ground mobile
Weight
single-axis: 0.88 kg
1.94 lb
dual-axis: 1.54 kg
3.39 lb
Dimensions (l x w x h)
Single-axis: 122 x 90 x 56 mm
4.8 x 3.54 x 2.2"
Dual-axis: 135 x 115 x 86 mm
5.31 x 4.53 x 3.39"
Gyroscopes
Single and dual-axis Fiber Optic Gyroscopes (FOG) have been developed for high-performance military applications and are of the highest quality. The FOGs provide compensated yaw rates to the synchronous Integrated Bus for Intelligent Sensors (IBIS) or the asynchronous RS-422 interface.
Developed for use in particularly harsh environments, the gyroscopes can withstand extreme shock and vibration in accordance with MIL-STD-810 ground mobile use, are fully digitized, include online BIT, and have no moving parts.