A high-viscosity screw pump that is ideal for smoothly dispensing paste-like substances such as chocolate mixtures, cream, fat, licorice, oil, and syrup at high pressure.
Food manufacturing industry certification ensures that the pump meets food processing machinery requirements
Unique pump rotor design enables a constant, even flow at high pressure to improve product consistency and taste
Highly robust design and reliable components ensure this pump is built to last for decades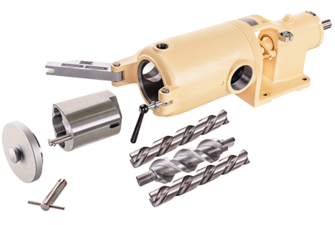 Precision engineered screw pumps for worry free operation
With only four moving parts and backed by more than 70 years of reliable operation in manufacturing centers around the world, our constant flow screw pumps are engineered for continuous and virtually maintenance-free long-term operation. 
Configured for a variety of applications
Our flexible SUP screw pumps can be configured for a variety of high-viscosity applications. Choose the pump that is right for your needs or opt to work with our team to configure a pump for your specific manufacturing process. 
See the Specifications
Pump up business
Branch out with a fluid pump that is built to handle the toughest fluid delivery requirements for a very long time:
Explore opportunities to work with new substances with a food-industry-certified pump that can smoothly deliver fluids that are thicker and more challenging to dispense
Expand and improve product offerings with an adjustable delivery flow that meets almost any requirement
Reduce costs and maintenance headaches with a robust mechanical design that is well-known in the food production industry for its extraordinarily long lifespan
Find a better flow
Smooth away dispensing challenges on the production floor with extreme precision at high pressure:
         

Increase efficiency with highly accurate distribution of high-viscosity fluids
Improve consistency, appearance, and taste with a remarkably constant, even flow of fluids
Maximize output with continuous, high-pressure fluid dispensing                                             
The ideal solution when a paste-like medium needs to be dispersed at high pressure, our high viscosity screw pump is certified for food manufacture in accordance with the Declaration of Conformity for food processing machinery. Its barrel, nozzle and mold can be used in the chocolate and cream-making process.
Dispenses high viscosity fluids accurately
High working pressure and maximum output
Continuous, balanced, adjustable delivery flow within a dynamic range of viscosity and range
Developed for process engineering
Robust pump solutions for food and chemical industry