PacStar CSfC Solutions
The National Security Agency (NSA) Commercial Solutions for Classified (CSfC) program enables organizations to transmit classified information using commercial-grade encryption solutions (when appropriately tested, certified, and configured), eliminating the need for expensive, difficult-to-use classified equipment.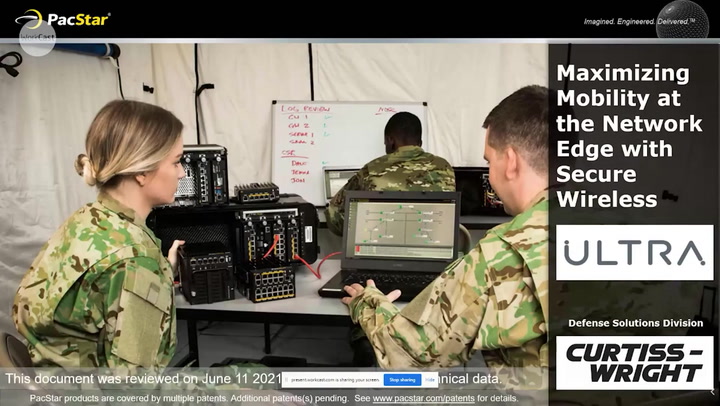 How to Maximize Mobility at the Network Edge with Secure Wireless
Join us and Andrew Puryear, Group CTO for Ultra Electronics in an in-depth exploration of requirements, best practices, and state-of-the-art for tactical secure Wi-Fi – providing specific examples of how defense programs can meet these requirements using cost-effective commercial, low SWaP technologies.
What is NSA CSfC?
Commercial Solutions for Classified (CSfC) is an important part of NSA's commercial cybersecurity strategy to deliver secure solutions that leverage commercial technologies and products to deliver cybersecurity solutions quickly. The CSfC program is founded on the principle that properly configured, layered solutions can provide adequate protection of classified data in various applications.