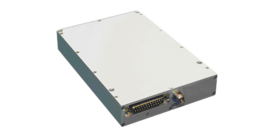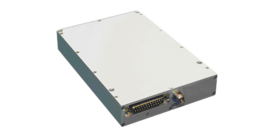 1-channel MPEG-2 video and audio decoder in stand-alone box.
Key Features
Stand-alone MPEG-2 video and audio decoder
Regenerates one channel of compressed MPEG-2 video and audio
Fully compatible with Curtiss-Wright's CVC-101M, MCVC 101M, MVID-201M, and VID-201M video compression products
Applications
Ground-based reconstruction of MPEG-2 video and audio
System integration
DVC-201M-SA 1-Ch MPEG-2 Video & Audio Decoder Stand Alone
The DVC-201M-SA is a 1-channel output board for use in stand-alone box. The board can regenerate one channel of MPEG-2 decoded video and stereo audio.
 
Aerospace Instrumentation Brochure
Modern aerospace instrumentation systems can be highly complex, and it can be difficult to know how to meet program needs. It's not unusual for requirements to change during a campaign and cause significant delays, and data must be captured reliably no matter what – otherwise expensive additional flights will be needed or months of program data could be lost. Read our brochure to learn how you can reduce your risk with commercial off-the-shelf (COTS) solutions. 
Learn More