Increase data, signal & front-end sensor processing performance in a SWaP-optimized form factor
FPGA-based mezzanine cards provide a flexible approach to adding in high-speed processing and data I/O. An XMC FPGA card adds functionality without occupying an extra slot, enabling system integrators to meet the most demanding performance requirements and SWaP constraints. They combine the high-performance throughput of an FPGA with direct ADC/DAC and digital I/O. Tested to meet the requirements for the most challenging rugged environments, our XMC FPGA cards are designed for applications such as radar, electronic warfare (EW), signals intelligence (SIGINT), and communications intelligence (COMINT).
Please choose a username.
| Product Name | Product Image | Processor / FPGA | Backplane Fabric | Memory | Product Sheet |
| --- | --- | --- | --- | --- | --- |
| XMC-528 AMD Zynq Ultrascale+ Quad-core Arm A53 Secure Mezzanine | | AMD Zynq Ultrascale+ MPSoC ZU11EG or ZU7EG FPGA, Quad-core Arm A53 CPU and Dual-core Arm R5 | 2 x 1000Base-T, x8 PCIe Gen 3, RS-232, 6 x LVDS discrete I/O, 14 x single-ended discrete I/O | 8GB PS DDR4, 8GB PL DDR4, 512 KB PL FRAM | |
| XF07-RLDRAM AMD Kintex 7 Coprocessor XMC | | AMD Kintex 7 K325T or K410T | 8 x RocketIO GTP or 4 x / 8 x PCIe release 2, 8x full duplex, 2x differential SelectIO, 2x single-ended I/O | 512 Mbytes DDR3 or 144Mbytes RLDRAM | |
| XF07-523 FPGA Digital IO XMC | | AMD Kintex 7 | 8 x RocketIO FTP or 4 x / 8 x PCIe release 2 | 512 Mbytes | |
| XF07-518 Quad 500MSPS 14b AMD Kintex 7 Digital Receiver XMC | | AMD Kintex 7 | x4/x8 PCIe | 512 MB (two banks of 128M x 16-bit) | |
| XF07-516 Quad 250MSPS 16b AMD Kintex 7 Digital Receiver XMC | | AMD Kintex 7 | 8x GTX or x4/x8 PCIe | 512 MB (two bands of 128M x 16-bit) | |
Our Approach to Secure Processing
The threats facing today's defense and aerospace applications are more varied and sophisticated than ever. Curtiss-Wright builds trusted computing technologies and techniques into every aspect of our security solution development, from design and testing to supply chain and manufacturing. This comprehensive, end-to-end approach creates an effective mesh of protection layers that integrate to ensure reliability in the face of attempted compromise. Learn more about our TrustedCOTS and enhanced TrustedCOTS approaches to program protection.
Reduce Cost, Risk, and Time to Market with COTS Hardware
Our broad selection of open-architecture, commercial off-the-shelf (COTS) rugged embedded computing solutions process data in real-time to support mission-critical functions. Field-proven, highly engineered and manufactured to stringent quality standards, Curtiss-Wright's COTS boards leverage our extensive experience and expertise to reduce your program cost, development time and overall risk.
Learn More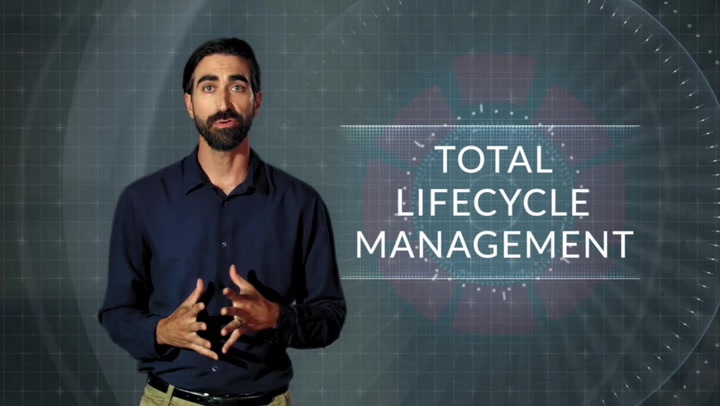 Protect Your Investment with Total LifeCycle Management
We reduce the risk of obsolescence and uncertainty with our Total LifeCycle Management program, which offers unprecedented visibility into program technology. Total LifeCycle Management optimizes program costs with a blended approach to COTS longevity that balances technology insertion and inventory investment to provide a proactive method tailored to your specific needs. Plus, you'll never miss a beat with our user-friendly portal that places key information at your fingertips, 24/7.
Simplifying Sensor Data Processing With COTS Building Blocks
The many sensors on today's defense and aerospace platforms produce a veritable tsunami of data that must be processed quickly to ensure mission success. Open architecture standards are making it easier to leverage COTS building blocks that deliver the required balance between size, weight, power, and cost for defense applications. With COTS building blocks, integrators can reduce program risk, expedite development-to-deployment, and create affordable High-Performance Embedded Computing systems.
Beyond Ruggedization: Ensuring Long-Term Reliability
Curtiss-Wright Defense Solutions goes well beyond standard industry processes to deliver ruggedized solutions with trusted and proven reliability that cannot be matched in the industry. And we use the insight gained through our advanced reliability testing to continuously optimize designs and further improve reliability.
Read the Brochure