Smarter, Faster, Proven to Succeed.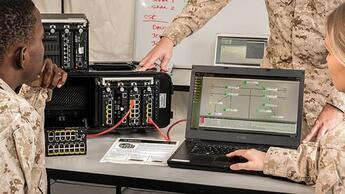 PacStar IQ-Core Software Overview
The PacStar IQ-Core Software provides an intuitive user interface that makes communications setup and operation quick and easy to learn.
A Unified Approach to Post-Flight Test Analysis
Using a system like Post Test Explorer in new flight test projects could reduce the time, money, and manpower required.
Download the White Paper
A Single TDL Training and Battlefield Operations Solution
Tactical data link (TDL) communication brings critical visibility to the battlefield by providing warfighters easily accessible, sharable, and precise location and identification information of everyone in the combat zone which enables them to make better tactical decisions.