Save Money, Reduce Risk, and Accelerate your Time to Market
Modern embedded computing applications demand that the latest advanced and size, weight and power (SWaP)-optimized processor, networking and I/O technologies be delivered within ever shorter development schedules at minimal NRE cost. This creates challenges for system integrators who need to build a modern technical solution quickly, while staying on budget. Building your solution with Commercial Off-The-Shelf (COTS) hardware saves you time, money, and reduces your risk - but if your program has unique requirements not built into the original COTS hardware, or needs a specifically tailored solution, how will that affect your bottom line? Developing your own solution is a hassle, and will cost integrators precious time they don't have.
When you need to architect the perfect solution, Curtiss-Wright's Modified COTS (MCOTS) program will help address all your customer's development requirements – ranging from the design and manufacture of custom boards, board support software packages and drivers and providing rapid subsystem pre-integration capabilities - that will give you a competitive edge.
How Can MCOTS Help You?
Modifying our COTS solutions at the board or system level to suit your unique requirements will help you:
Save money - save 40 to 60% or more on project costs by leveraging our IP investment and COTS development infrastructure.
Reduce risk – keep your program going for the long haul with our longevity of supply and technical support services.
Accelerate your time to market - start your application development right away using COTS products, and save 4 to 8 months of overall development time.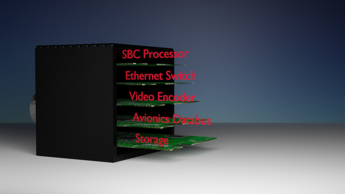 Leveraging a Modular Open Systems Approach (MOSA) for Modified COTS
This white paper describes how a modular open systems approach (MOSA) can be combined with modified COTS (MCOTS) solutions to meet unique system and program requirements and minimize NRE costs.
MCOTS Capabilities
We provide two types of MCOTS capabilities – board modification and subsystem pre-integration services.
MCOTS Board Modification
Sometimes your application requires modules with a custom pinout, an extra I/O interface, or special configuration not available on the standard variant of a COTS boards. Curtiss-Wright's engineering team will carefully analyze your system requirements and modify your chosen module to meet your unique needs.
MCOTS Subsystem Pre-integration Services
Embedded systems are made up of a variety of parts, and ensuring those parts function properly together can be a daunting task. Instead of dealing with the hassle, risk, time and cost issues associated with pre-integrating various COTS hardware and software components into the subsystems yourself, take advantage of our modular, scalable hardware offering expansion capabilities. We can pre-integrate your subsystem rapidly to your specific platform needs and deliver a turnkey solution - with all the applicable drivers, modules, I/O interfaces and data storage you need - with qualification testing and interoperability analysis already complete. Not only that, we can generally provide this service without traditional high Non-Recurring Engineering (NRE) costs. You get the highly reliable system you need quickly, and affordably.
MCOTS Advantages
No matter which MCOTS experience you choose, you can expect the following from our team:
In-depth requirements capture, definition and specification generation and review
Detailed design processes, including critical design reviews, and highly flexible development and manufacturing options
In-depth and thorough mechanical engineering development and analysis, uniquely tailored to support highly ruggedized product design and testing
Comprehensive board support package (BSP) software development, porting and testing
Optimal software driver integration
Experienced safety/security certification and artifact generation
The best COTS longevity of supply and obsolescence management services available
Effective long term product re-engineering and cost reduction strategies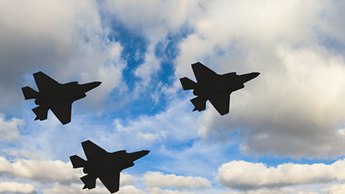 Parvus MCOTS Mission Systems Product Tour
MCOTS can play an integral role in the success of your upgrade program. With MCOTS, modular, open-architecture-based mission computers can be tailored to meet your requirements, often without traditional NRE fees, in a matter of weeks.