Design, Manufacturing and Environmental Stress Screening in the UK
The state-of-the-art Curtiss-Wright Christchurch, UK 160,000 ft2 (14,860 m2) facility has extensive design and manufacturing capabilities as well as in-house environmental stress screening. The facility is committed to quality and excellence in manufacturing for our flight recorder, air data computer, video management systems, computing systems, mission displays and video recorder products. As the design center of excellence for flight recorders and air data computers, the units had to be lightweight and small – crash survivability requirements exceeding the existing standards for commercial aircraft.
Related Capabilities, Products and Services
Cockpit Voice and Flight Data Recorders
Curtiss-Wright has been a leading designer of proven cockpit voice and flight data recorders for over 60 years. Our Fortress product line today meets all current and anticipated regulations (including ED-112A and 25 hour voice / datalink recording). They are designed to be compact and lightweight and have a modular interface design to allow rapid customization for particular aircraft needs. This modularization can help reduce LRU count by integrating functionality into the recorder to further lower weight and free up space. Added functionality includes image recording, encryption, and additional data for structural and monitoring programs.
Making Flight Data Recorders for over 60 years
In 1955 Penny & Giles Limited was founded, initially to provide flight test instrumentation. A product line of various transducers and recording equipment was developed and by 1957 the first magnetic Accident Data Recorder (ADR), was test flown on a Gloster Meteor at the Boscombe Down Research Establishment, England.
Following the success of the early pioneering work in-flight data recording, the company secured contracts with the UK Ministry of Defence to supply flight data recorders for fighter aircraft. These early recorders typically recorded 24 parameters onto stainless steel wire for duration of 4 hours.
Penny & Giles branched into commercial aviation when the UK Government announced that aircraft heavier than 25,000 lb were to be fitted with accident recorders. The overnight competition that subsequently appeared greatly accelerated the recorder development program and several systems using Mylar and stainless steel tape were produced.
The company developed the first combined Cockpit Voice (CVR) and Flight Data Recorder (FDR). As they were designed for military combat aircraft, the units had to exceed the existing standards for commercial aircraft and are able to meet future regulations.
The development of the recorders continued, and the recording medium has now been changed to solid-state memory devices. Curtiss-Wright continues this heritage today with the latest and most sophisticated flight data recorder – the Fortress.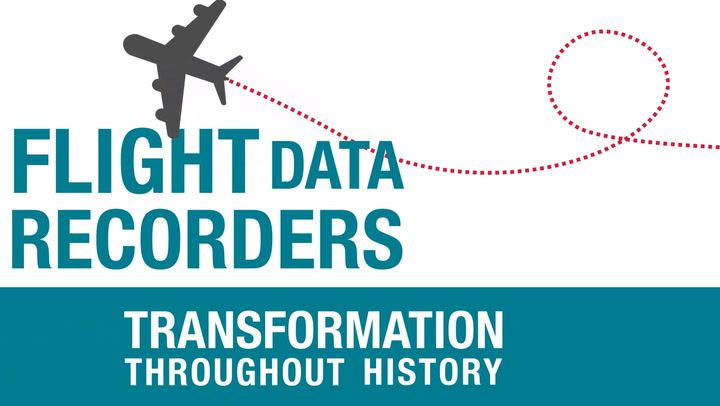 The History of Flight Data Recorders
Flight recorders have come a long way in the last sixty years. This video looks at the transformation of this technology throughout history.
Facility history
In 2017, Curtiss-Wright relocated its Avionics, Sensors & Controls and Industrial Business Units into a brand new, purpose-built 160,000 ft2 (14,860 m2) facility at Bournemouth International Airport. The original business was founded in 1957 as Penny + Giles Ltd and expanded into multiple business units, primarily located and headquartered in Christchurch, Dorset. Curtiss-Wright acquired the Aerospace and Sensors business units from Spirent Systems, the then Penny & Giles holding Company, in 2002. The Penny & Giles business units had each outgrown their facilities in Christchurch and wanted to consolidate a state-of-the-art new facility to accommodate the growing business needs.
Find us on Google Maps
15 Enterprise Way, Aviation Park West Bournemouth International Airport,
Christchurch, United Kingdom
BH236HH
Phone: +44.1202.034000
Fax: +44.1202.484846