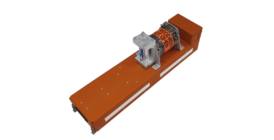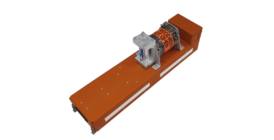 Fortress FDR-25 provides an aircraft recording solution supporting parametric flight data recording for 25 hours minimum.
Features
25 hours flight data recording

typically 3,500+ hours @ 64wps to 750+ hours @1,024wps

ED-112A compliant
Meets all current and possible future regulations
Lightweight - 10.5 lb (4.75 kg)
Webserver for fast and free data download
Approval to (E)TSO-C124c
90 day Ultrasonic Locator Beacon to TSO-C121b
Reliability >260,000 hrs MTBF, AIC @ 35°C (MIL-217F+)
Applications
Crash protected recording
Global aeronautical distress safety system (GADSS) enabled
Data storage for other applications including
Fortress FDR-25 Flight Data Recorder
Recorders are built to meet the latest regulations and often designed with any upcoming changes in mind. To ensure they meet the requirements of new and old aircraft, some modifications may be required, or additional data formatting hardware used. Curtiss-Wright has been manufacturing recorders since 1957, introduced the world's first recorder developed to RTCA-DO178, and was the first to certify a 25 hour CVR.
Fortress FDR-25 provides an aircraft recording solution supporting parametric flight data recording for 25 hours minimum. Fortress FDR-25 satisfies all flight recorder types as defined by EUROCAE ED-112A. Fortress FDR-25 provides leading data recording capacity with the potential for 3,500 hours of data before the oldest data is overwritten, with a maximum data rate of 4,096 words per second.
Fortress FDR-25 is designed in accordance with RTCA/DO-178C and RTCA/DO-254, design assurance level D. It meets all current FAA and EUROCAE ED-112A requirements.
Fortress FDR-25 offers a drop-in replacement for existing 1/2 ATR long recorders, the newly designed Fortress FDR-25 as the additional capability of real-time data streaming. This allows not only for the swift and remote retrieval of flight data from the aircraft for storage or analysis but also provides Global Aeronautical Distress Safety System (GADSS) compliance.
Fortress FDR-25 also includes a 90-day underwater locator beacon (ULB) that provides improved battery safety features including a new nonrestricted Class-9 lithium battery and containment of thermal runaway thus reducing the need for special handling, storage and shipping.
Fortress FDR-25 provides an integrated web based interface running across a gigabit physical Ethernet interface allowing rapid data access and recovery. Data analysis and replay is supported by the PGS suite of software that provides flight operations quality assurance (FOQA) and flight data monitoring (FDM) support in graphical and visualization formats.
Simplified Replacement of Older Flight Data Recorders to Meet New Regulations and Data Collecting Needs
What procedures must be followed in order to change one FDR for another depending on the recorders and the needs of the aircraft. This document discusses why one may decide to upgrade FDRs and uses a specific case to discuss the benefits of modern FDRs and the replacement procedures. While this is specific to certain recorders, the principles and steps are similar for any other FDR combination.