Now and For Years to Come
The announcement in 2014 that the Tsi148 (also known as TEMPE) VME interface chip, which provides the main VME bus interface between the processor and the VME backplane, had been discontinued by the manufacturer sent shockwaves through the aerospace and defense industry. The VME bus form factor has been an extremely powerful building block for the defense industry since its inception in 1981. The industry has deployed tens of thousands of VME systems, with a significant number of these systems still in active use.
7 Simple Steps to Upgrading a VME SBC
Almost every VME system will require an upgrade at some point in time, whether it's a tech refresh to incorporate the latest processing technology and improve performance, a modernization process to meet changing security requirements, or inevitable diminishing manufacturing sources (DMS) management. This guide is designed to help system integrators map out the full scope of the upgrade process to ensure all important considerations are identified in the planning stage, as well as provide a framework for selecting a new VME SBC that meets key program criteria – including budgetary and backward compatibility requirements.
With no compatible alternative providing the same feature set of the Tsi148 chip available, VME systems users needing a system refresh faced a daunting, costly task of redesigning their existing VME systems to a different form factor. To solve this problem, Curtiss-Wright has developed an FPGA solution to implement the VME interface on all our future VME cards to ensure your platforms can continue to use VME for years to come.
VME Processor and Switch Cards
Upgrade legacy VME systems with an infusion of contemporary processing power. Our processor cards and switches deliver the latest processing technology to boost the capability of existing VME processing systems.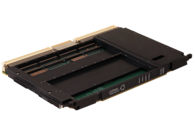 Learn More
VME Processor Cards
Bring modern performance and Trusted Computing features to VME systems with our VME SBCs.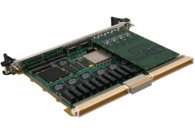 Learn More
VME Switches & Routers
Modernize VME systems with high-performance switching and routing cards.
The Curtiss-Wright Helix
Curtiss-Wright's FPGA solution, called 'Helix', will provide the same functionality found in the Tsi148 VME interface chip. Helix offers our customers a VME bridge solution that is devoid of obsolescence concerns. Helix supports:
PCIe Gen 2 interface rather than the old PCI interface 
The complete set of VME data transaction types (SLT, BLT, MBLT, 2eVME and 2eSST) 
Implementation of a hardware-based byte swapping capability 
2eSST Broadcast mode, including self-addressing capability 
A dual channel Intelligent Chained DMA engine (IDMA) 
PCI Express MSI or Legacy interrupts by means of an embedded Interrupt Controller which can manage up to 64 internal interrupt sources, including: 

VME IRQ[7:1], SYSFAIL, and ACFAIL 
Location Monitor 
Mailboxes 
Message passing FIFO 
Intelligent DMA Engine (IDMA) 
Local VME64x Errors 
GPIOs 

Programmable VME Slave support on two address spaces:

CR/CSR as defined by the VME64x specification. This 512 KB window provides a remote configuration port 
A32 as a programmable window from 1 to 2048 MB 

Going forward, Helix will be implemented in our flagship VME boards. Review our VME processor cards to learn more about which products use Helix, thereby significantly extending their lifecycle.
Contact us today to learn how Helix can extend the longevity of your VME program.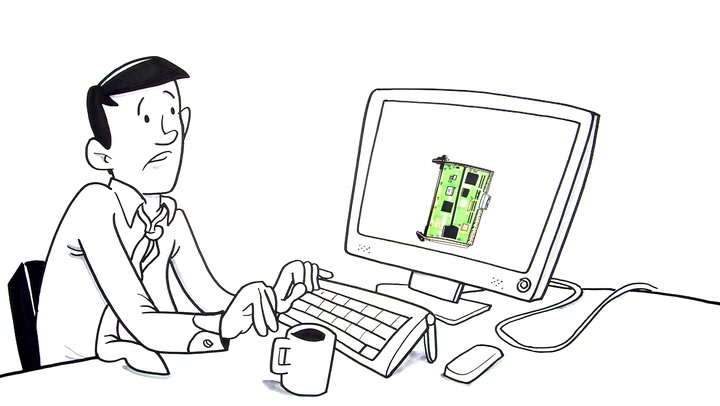 Helix - The New VMEbus Interface
This video features Curtiss-Wright's Helix FPGA solution which provides the same functionality as the discontinued Tsi148 VME Interface Chip.