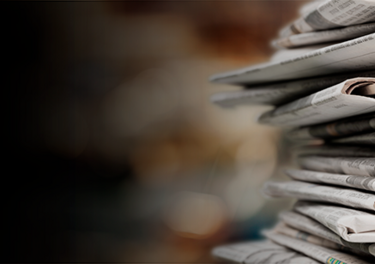 The Dawn of Military 3D-Printing
Published in Military & Aerospace Electronics
Written by J.R. Wilson
In some ways reminiscent of Star Trek's replicators, 3D printers seem to create something out of nothing, shaping a powdered construction material into whatever object the user needs. The possible applications keep growing as new materials, beyond plastics, become available for ever-larger 3D printers.
Although the technology is still in its early stages of development as something beyond its early years as a curiosity, it already is being used in aerospace and defense, primarily for prototyping under the term "additive manufacturing," but also for the temporary replacement of non-critical parts as 3D printing. According to GE Additive in Auburn, Ga., those are two of the pioneering sectors for additive manufacturing.
"These sectors are characterized by small batch sizes and manufacturer-specific adaptations. At the same time, these products are renowned for having very long life cycles, and extremely high safety requirements. High levels of thermal or mechanical loading, especially during take-off and landing or if there is air turbulence, are one of the special features of the requirements profiles for most components," according to the company.
When it comes to product longevity, 3D printed components may be used in passenger aircraft for more than 30 years.
In December 2019 the U.S. Air Force, within its Materiel Command's Rapid Sustainment Office at Wright-Patterson Air Force Base, Ohio, set up the first program office for agile manufacturing. The goal was to think about the strategy and overall adaptation of agile manufacturing throughout the Air Force; what are the manufacturing materials, processes, and technologies needed, and how to deploy that across the service.
"The real need for us is 50 percent of the Air Force supply chain is provided by a single source or no source at all, so we're looking at additive manufacturing as a way to provide a new source," says Nathan Parker, Deputy Program Executive Officer in the Rapid Sustainment Office. "There are a lot of nodes in the value stream — from reverse engineering to material and machine quality to production and support, all of which we are involved in, to one extent or another."
The use of 3D printed parts is growing, Parker points out. "Looking at how we are doing, two to three years ago there were around 100 printed parts, today there are almost 2,000. Obviously, we want to continue to grow that and apply what we have learned across the enterprise."
...
It's a rapidly changing field with a lot of innovation happening. Several of our sites have 3D printers for plastic prototypes and we've started using other materials, such as metals. On the metal side, there is a lot of effort going on, especially by platform manufacturers, who have the resources to tune their processes and do materials research," says Ivan Straznicky, Chief Technology Officer for Advanced Packaging at the Curtiss-Wright Corp. Defense Solutions division in Ashburn, Va.
Advanced Packaging
Curtiss-Wright sets itself apart from other electronic packaging suppliers by specializing in engineered packaging solutions, primarily for rugged government, military, and aerospace applications. We also supply development platforms for new technologies such as CMOSS, SOSA, MOSA, and E-OSA, leveraging our leading role in developing industry standards.