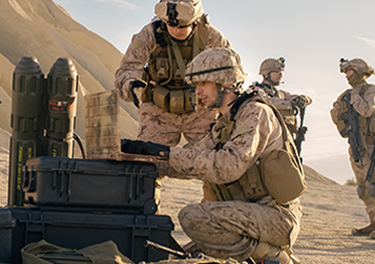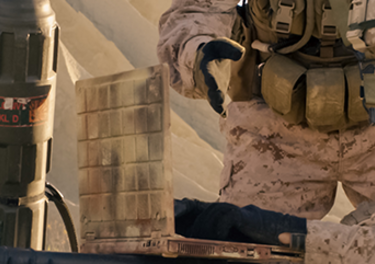 EW and the DoD's MOSA Mandate
Published in MILITARY TECHNOLOGY (MILTECH)
Written by Denis Smetana
Electronic Warfare (EW) system designers must constantly respond to new threats and come up with appropriate ways to respond. EW is a continuously evolving domain, for which the concept of QRC [quick response capabilities] is vital to introducing new capacities rapidly and easily. These capabilities can range from those that correctly identify new threats to new techniques that nullify a threat.
Techniques may involve jamming the incoming signal or distorting/delaying the natural response, to confuse whatever weapons may be zeroed in on the target platform.
One of the main differences between radar and EW system architectures is that radar systems are primarily receivers of sensor data. While some radar systems may transmit energy to excite the targets, other radar systems may be completely passive. EW sense-and-response systems, on the other hand, have significantly more bidirectional activity compared to a radar system. Moreover, EW systems must respond after sensing a signal as close to instantaneously as possible. That capability means that low latency is essential to enable signals to get in and out of the system as quickly as possible.
Rapidly responding to new threats, in real-time, in the current dynamic environment, is one of the primary drivers behind the US DoD's mandate to adopt a Modular Open Systems Approach (MOSA) for procurement across the Army, Air Force, and Navy. The MOSA mandate drives a modular approach to system design that lowers the cost of integration and speeds the deployment of new capabilities to address emerging threats.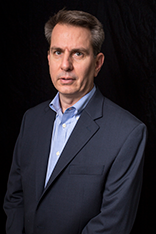 Denis Smetana
Senior Product Manager - FPGA
Denis Smetana is Senior Product Manager for FPGA products for Curtiss-Wright Defense Solutions, based out of Ashburn Virginia. He has over 25 years of experience with ASIC and FPGA product development and management in both the telecom and defense industry and over 10 years of experience with COTS FPGA products. He has a BSEE in Electrical Engineering from Virginia Tech.
The MOSA Imperative
This Curtiss-Wright Position Paper aims to put MOSA (Modular Open Systems Approach) into perspective and enable you, whether a defense contractor, a decision-maker at the DoD, or a public policymaker, to put the increasingly relevant MOSA to use better. MOSA drives faster time to market, lower cost, increased software portability, technology innovation, and interoperability among systems across all defense domains. This Position Paper will guide you through why MOSA exists, its history and context, and why MOSA is ideally suited to creating the capabilities required to counter an uncertain and dangerous world of rapidly shifting threats.
Learn More