What is Future Airborne Capability Environment (FACE)?
The FACE Consortium, led by The Open Group, is aviation-focused and made up of U.S. industry suppliers, customers, and users. FACE aims to standardize approaches to bring open standards software to avionics systems. These avionics systems will result in lower implementation costs for the U.S. government and other adopters of the standard. Using the Modular Open Systems Architecture (MOSA), Open Architecture (OA), and Integrated Modular Avionics (IMA), FACE supports a robust architecture for enabling software development.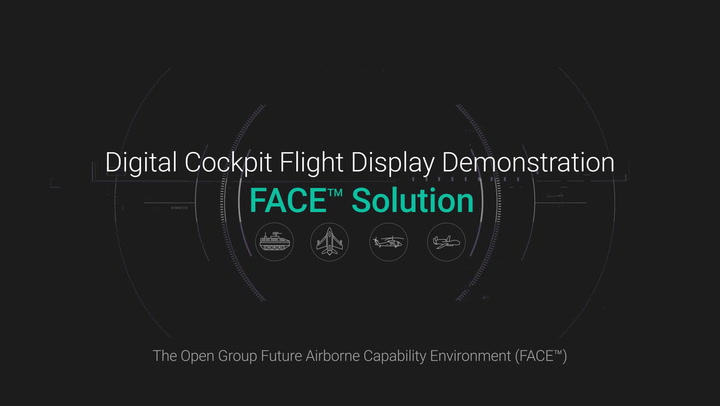 Digital Cockpit Flight Display Video
Wind River, Ansys, CoreAVI, Curtiss-Wright, and RTI have collaborated to create a solution stack that enables a digital cockpit flight display with touchscreen capabilities for a FACE solution.