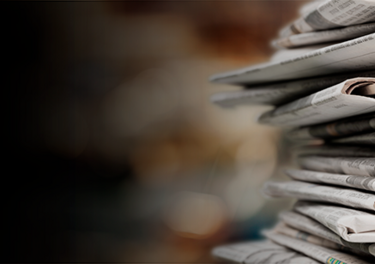 PC/104 and Small Form Factors Popular in Defense Electronics Systems
Authored by John McHale, Editorial Director at PC/104 and Small Form Factors
Thanks to its longevity and modularity, the PC/104 standard continues to be popular with military system designers, especially, as their size, weight, and power (SWaP) requirements continue to shrink. 
Whether in avionics computers, unmanned systems payloads, ground-control stations, command and control, or intelligence, surveillance, and reconnaissance (ISR) applications, PC/104 technology has found a healthy place in the military industry for nearly three decades.  
Now, as reduced size, weight, and power (SWaP) requirements become more prevalent in military electronics system designs, PC/104's place in this market is more secure than ever. 
"I believe that in the case of PC/104 [military users] are looking to use a proven platform that they have seen years of success with," says Michele Kasza, vice president of sales for Connect Tech in Guelph, Ontario. "These customers may also prefer to stay with a known footprint as it may reduce their design efforts from a mechanical perspective. That said, we at Connect Tech are seeing our military customers wanting the rugged and compact features of the PC/104 of the past combined with the most current technologies. 
"Here is where PCIe/104 (The PCI Express version of PC/104) comes into play, offering single-board computers (SBCs) with the latest generation low-power Intel Atom [processors], through to high-performance Intel Core i7 options," Kasza continues. "Stack this with high-end GPU solutions such as NVIDIA GTX950Ms and high port density Managed Carrier Ethernet Switches or a 10G Ethernet Controllers and suddenly what was old technology is now leading edge." Connect Tech offers the Xtreme/GbE 24-Port Managed Carrier Ethernet Switch solution for military small-form-factor requirements. Ports can be accessed via a breakout board/carrier that can mate directly to the XDG024/25 or by mating to a high-density, high-speed Twinax cable. The XDG025 is designed for standalone applications, with all thermal extraction on one layer and connector/cabling on the opposite layer, whereas the XDG024 is intended to stack directly into a PCIe/104 stack.
Reliability and consistency have ensured continued support for the PC/104 standard in military applications that often have various levels of requirements. 
"The requirements of military customers for PC/104 varies from program to program," says Dr. Paul A.T. Haris, president and CEO of RTD Embedded Technologies, Inc., in State College, Pennsylvania. "But some of the common threads have included a need for rapid prototyping, development, and uptime that the PC/104 architecture provides, given its vast array of product functionalities and numerous manufacturers found on the market.  
"Additionally, users have required the need for an inherently rugged architecture at the board level, which also provides modularity for future maintainability and upgradeability," he continues. "Very few standards over the history of the embedded market have been able to provide these capabilities in such a small form factor. And none can boast the history of this standard and its ability to advance with time while maintaining backward compatibility. This provides military customers with the ability to reduce total lifetime program costs as well as reduce the need for product changeovers. This is why you find many military customers making the PC/104 architecture the architecture of choice for a vast number of military applications in all extremes of environments." 
Military users "are increasingly looking for small-form-factor embedded technologies that reduce the size, weight, and power for their deployed line-replaceable units (LRUs) and reduce or eliminate NRE fees and development schedules," says Mike Southworth, Product Marketing Executive at Curtiss-Wright Defense Solutions. "At the same time, [they] are seeking increased multicore processor and graphics performance, along with I/O scalability from modular open standard PCI Express-based architectures like PCIe104 [as well as] COM Express, SMARC, and Mini-PCIe."  
Reduced SWaP
Every defense application today wants five to 10 times more performance in system upgrades, but they want it in the same – if not smaller – footprint of the previous system and with lower power characteristics. This is something PC/104 has been doing for years; it is also a feature of standards such as COM Express and SMARC. 
"The PC/104 architecture family of specifications has been serving SWaP requirements even before SWaP was an acronym," Haris says. "The unique stackable architecture, which also can serve as a true SBC architecture, as well as a mezzanine architecture, has been providing the military with embedded, rugged board, and system-level solutions for years. With its embedded stackable bus system and onboard I/O connectivity, reductions in enclosure size and weight can be either tailored for each application or realized in standard modular enclosures. With the addition of considering the overall program life cycle cost factor, the PC/104 architecture enables users to quickly upgrade and maintain their systems with backward compatibility and interoperability of multivendor products, all based on well-defined and controlled standards and specifications." 
Just as no military application is the same with the same embedded computing requirements, no small-form-factor architecture is the right size for every application. 
"We live in a world of many small-form-factor options which simply means that one size does not fit all," Kasza says. "At a small footprint size of 90 mm by 96 mm, PC/104 has a solid ecosystem that allows for easy integration of current technologies with multivendor support and interoperability. In some cases, the physical footprint of a system is what a customer least wants to change as they may be working within a space that was previously defined around PC/104. From a processor perspective, PC/104 single-board computers are available with lower-power Arm processors as well as x86 options ranging from low-power solutions through to Intel Core i7s."  
"Small-form-factor CPU card standards like PC/104, COM Express, and SMARC offer a physical size that is a fraction of traditional 3U or 6U VME/VPX architectures," Southworth says. "This provides an obvious advantage when it comes to packaging for lowest SWaP. In addition, COM Express and SMARC have multiple physical footprint options, including boards roughly the size of a credit card, which allows for further miniaturization targeted at demanding SWaP requirements. For this space, Curtiss-Wright offers the 39-inch, 1.5-pound rugged mission processor, the Parvus DuraCOR 310, which makes use of integration of a low-power SMARC Computer-on-Module (COM) CPU card with Mini-PCIe I/O card expansion slots," Southworth says.
Related Posts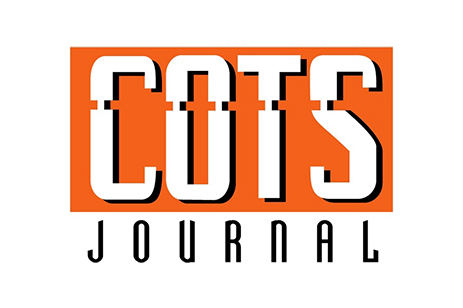 Article
VITA 76.0 Connectors Deliver Military-Grade High-Speed Signal Integrity for 10 GbE, USB 3.0 and SATA 3.0 Interfaces
Mike Southworth, Curtiss-Wright and Ken Braund, Meritec look at how VITA 76.0 connectors deliver military-grade high-speed signal integrity for 10 GbE, USB 3.0 and SATA 3.0 interfaces.

Article
The Ever-Shrinking World of Small-Form-Factor Embedded Computing
New computer boards offer high performance, thermal management, and peripherals in a smaller size than 3U VPX, with artificial intelligence (AI) and GPGPU processing.

Article
The Shrinking World of Small-Form-Factor Embedded Computing
Industry experts say open standards are helping drive development in small-form-factor battlefield and aerospace hardware like system-on-chip and single-board computers.
Today's aerospace, commercial and defense applications demand high performance in small form factors
As unmanned platforms continue to prolificate, get smaller, and more capable, they require their processing, storage, and control systems to get smaller, lighter, more power-efficient, and cost-effective (SWaP-C). Curtiss-Wright innovates by miniaturizing and consolidating multiple computing, networking, storage, and data link technologies into SWaP-efficient, affordable solutions. 
System Solutions Brochure
From data recording and storage to networking, processing, and video management, our system solutions are designed to be smaller, smarter, faster, and stronger than your competition. See our full range of system solutions.
Read the Brochure