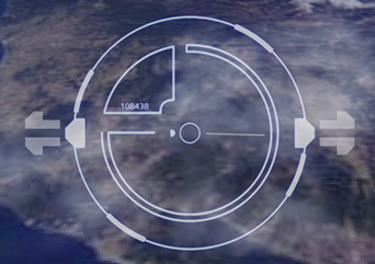 HPEC – Enabling Smarter, Faster ISR
The Situational Advantage Offered by High Performance Embedded Computing
Cruising high above the clouds over the South China Sea, an unmanned aerial vehicle (UAV) scans, its array of SIGINT sensors looking for threats. Just 20 minutes into the mission, the UAV detects a signal package from an unknown vessel. Not too long ago another UAV with a different sensor payload would have been deployed to gather imagery on the potential threat. 
Today, thanks to high performance embedded computing (HPEC), the UAV can run multiple sensors – from SIGINT and Synthetic Aperture Radar (SAR) antennas (that image thru the clouds) to electro-optical and infrared cameras – while simultaneously overlaying the data from each to build a comprehensive situation assessment. All of this computing takes place high in the sky, beyond visual detection, while the information is relayed back to a command center in real time. 
In a sense, HPEC systems provide the ultimate unfair advantage. Before ever being detected, commanders and analysts get access to an array of detailed information that is crucial to military success, allowing them to make decisions well before any adversary has the capability to do so. On board deployed platforms, like the UAV, and close to the sensors, new HPEC systems make this happen, delivering previously unobtainable levels of processing power to computation-intensive defense and aerospace applications. 
HPEC systems are essentially mobile super computers that consist of a large number of multi-core/multi-cell processors and high-bandwidth I/O connected by a low-latency system fabric. Built inside rugged, compact, deployable system architectures optimized for harsh military environments, HPEC Systems now have a proven track record of delivering supercomputing processing performance.  
At Curtiss-Wright Defense Systems, we build High Performance Embedded Computer systems using commercially available processors that can be deployed in an array of military platforms. Each HPEC system is built to withstand the temperature, shock and vibration extremes that high-performance military systems must endure in theater, while adhering to size, weight and power (SWaP) constraints; air-cooled and conduction-cooled versions are available to meet platform requirements. 
With scalable architectures, dataflow modeling and configuration validation, Curtiss-Wright's HPEC customers can source COTS embedded supercomputing platforms that integrate multiple types of processing. Options include Intel®-based multi-processor boards, modules using Power Architecture or ARM Architecture CPUs, GPGPU co-processors and Xilinx® FPGAs. These processing engines work together using Ethernet, Infiniband or sRIO switching fabrics, while applications are supported by Open Standard software solutions, including VxWorks®, and Linux with OpenMPI and OFED software interfaces.  
If you would like more information about HPEC systems, read our whitepaper or contact us.