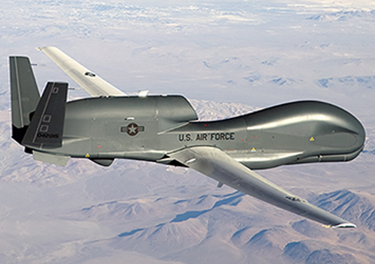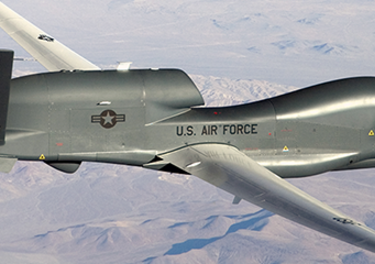 Modified COTS for Mission Computers
Delivering Turnkey Mission Computer Solutions
Curtiss-Wright designs and builds mission computers based on open architecture systems standards, which leverage modular commercial off-the-shelf (COTS) technologies.
Our flexible system designs, combined with the expertise of Curtiss-Wright applications engineering teams, provide customers nearly unlimited options for quickly and cost-effectively configuring systems that provide the exact processing and I/O functionality required for their various applications. Typically delivered as modified COTS (MCOTS) products, these systems reduce and/or eliminate the traditional non-recurring time and cost associated with development of purpose-build solutions.
Curtiss-Wright MCOTS services take advantage of the modular design of our rugged, general-purpose mission computer platforms - including the DuraCOR and DuraWORX mission computers (typically based on PCIe104, COM-Express and/or mini-PCI Express standards) or the VPX-based and VME-based MPMC mission computer product line.
These modular designs enable Curtiss-Wright application engineers to plug in required processing and I/O resources and tailor a general-purpose mission computer to a customer's specific application requirements. Our standard systems are designed to accept additional I/O cards to accommodate a wide range of interfaces, such as a MIL-STD-1553 or ARINC 429 avionics databus controllers, among others.
Application engineering services reduce program risk for customers as they save development time and money by pre-integrating options at the factory. Instead of charging a non-recurring engineering (NRE) fee, which is common practice for the development of new systems, Curtiss-Wright charges a less expensive recurring integration (RI) fee for MCOTS services - the cost to merely integrate an existing system with already developed, off-the-shelf cards from either Curtiss-Wright or trusted third parties.
In many cases, modules added to an MCOTS system have already passed qualification testing for other programs. Customers may accept a full qualification by similarity and/or perform a subset of delta testing. In these cases, Curtiss-Wright can quickly provide the customer with military standard qualification data/analysis for the module(s) and the general-purpose platform to which they has been added. This saves the system from having to go through full requalification tests - saving money and accelerating time for field deployment.
MCOTS services for Curtiss-Wright's DuraCOR and DuraWORX mission computers, for instance, can support integration of rugged, reliable systems within a matter of weeks. Application engineering teams can quickly procure and integrate needed components into base system platforms, complete acceptance testing, provide qual-by-similarity / delta test reports. In this way, customers receive a turnkey MCOTS solution ready for installation into their target application.
Contact Curtiss-Wright today for more information on our MCOTS and application engineering services.