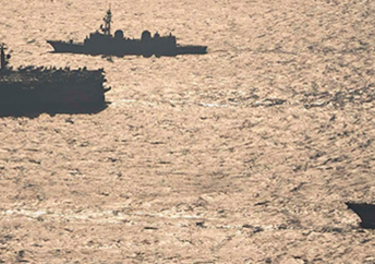 Resolving the Issues With Legacy Tactical Data Link Gateways
Download the infographic to learn about the five fundamental elements that are needed to simplify tactical data link (TDL) translation.
Legacy Tactical Data Link Gateways Weren't Designed for Modern Battlefields
Military organizations around the world rely heavily on tactical data links to securely and reliably share mission-critical information among air, ground, and sea platforms. But, the tactical data link gateways that translate information across tactical data linktypes are notoriously difficult and time-consuming to set up and configure. Warfighters at the tactical edge of the battlefield don't have the knowledge, skills, or time to operate them.
If equipment is not fast and easy to set up and operate in the field, there's a good chance warfighters will simply leave it behind when they head out on missions, putting their own lives, and mission success, at risk.
A Modern Tactical Data Link Gateway Is Automated and User-Friendly
To resolve the many technical and operational challenges with legacy tactical data link gateways, gateway developers must adopt a very broad and open-minded approach that considers the entire system, not just specific functions. This is the only approach that will result in a modern tactical data link gateway that delivers all of the capabilities and benefits warfighters need:
Single-button startup, including automated link connections, in seconds
A highly intuitive graphical user interface that clearly indicates connectivity information flow and filtering of traffic
Up-to-date and accurate contextual translations of relevant link data that take bandwidth limitations into account
Support for a wide variety of link types, including Link 16, VMF, CoT, Cooperative Electronic Support Measures Operations (CESMO), GPS, Situational Awareness Data Link (SADL), Joint Range Extension Applications Protocol (JREAP), Serial-J, and Socket-J
Automatic radio configuration, initialization, control, and monitoring for Multifunctional Information Distribution System (MIDS), Low Volume Terminal (LVT), MIDS Joint Tactical Radio System (JTRS), and combat-net radios
A complete Link 16 implementation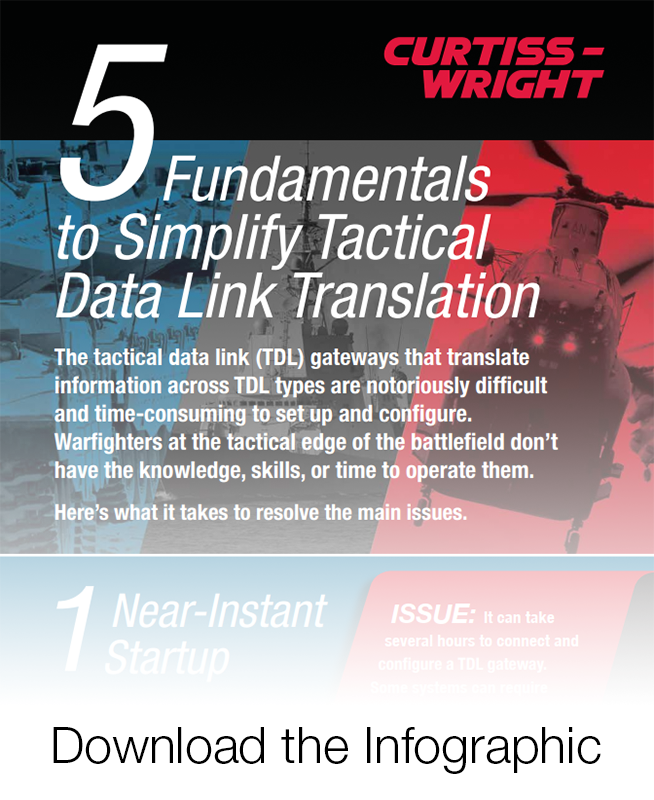 Tactical Data Links Made Easy
Our solutions reduce the time, risk, and expense of TDL implementation and integration, alleviate interoperability issues, and lower lifecycle maintenance costs for militaries and prime contractors worldwide.