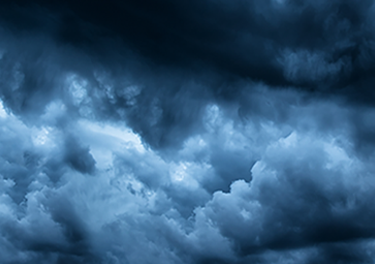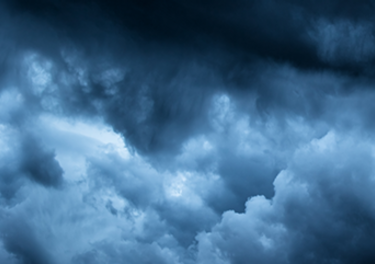 Press release
March 23, 2015
Rugged COTS-Based Avionics and Subsystems Solutions Displayed at Aviation Electronics Europe Conference by Curtiss-Wright
AVIATION ELECTRONICS EUROPE, Munich, Germany - March 25-26, 2015 (Booth #28), Curtiss-Wright Corporation (NYSE: CW) today announced that its Defense Solution division will display a wide range of its industry-leading COTS-based avionics solutions designed for use on commercial and defense aerospace platforms at Aviation Electronics Europe 2015 (Booth #28). Curtiss-Wright solutions will also be featured in the booths of leading partner companies, including SYSGO and CoreAVI.
The broad range of highly engineered solutions displayed will include:
Air Data and Data Acquisition avionics products:
Air Data Computers (ADCs): Curtiss-Wright will be showcasing the latest generation of small, lightweight air data computers. These "fit & forget"systems meet the extended accuracy requirements for operation in NextGEN/SESAR airspace. Our ADCs require no routine maintenance or periodic calibration, which reduces downtime and increases operational readiness while lowering the overall cost of ownership. Module versions are available that can be integrated with existing host equipment, such as an Attitude Heading Reference System or Inertial Reference System. 
Acra KAM-500 Data Acquisition System: The popular Acra KAM-500 airborne data acquisition unit (DAU) brings the advantages of the COTS design approach to Flight Test, Structural Health, and Flight Data Monitoring applications. This rugged DAU is driven by hardwired finite state machines, making it extremely reliable. Thanks to its modular construction, the KAM-500 reduces cost of ownership. With its compact size and network native design, the KAM-500 is ideal for installing in restricted spaces and for reducing weight on rotary-wing aircraft. 
NET/REC/006 Ethernet Network Recorder: The NET/REC/006/EH is a stand-alone Ethernet network recorder. Incoming Ethernet frames are written to a SATA cartridge using a FAT32 file system. The NET/REC/006/EH can be configured via the Ethernet port. The START/STOP switch enables the initiating and terminating of recording, while the EVENT button enables the marking of key events during the recording process. The NET/REC/006/EH detects and records event packets received from the network and displays the short form event text description.
Fortress Ultra-Lightweight Crash Recorders: Introduced at Heli-Expo 2015, our new family of ultra-lightweight recorders for cockpit image, voice, and flight data weigh only 5.7 lbs., ~50% less than early generation solid-state recorders. The weight reduction that results from the recorders' integrated data acquisition, delivers significant fuel cost savings. They feature dual-redundant CVR/FDR to mitigate the risk of mandatory grounding in case of recorder failure. In addition, they support video recording (from cameras and EFIS displays) and datalink messages, such as pre-flight departure clearances uplinked directly from the control tower to the Flight Management System on the aircraft (currently in wide use on fixed-wing airliners and increasingly used on helicopters). 
Rugged LCD Display products: 
Rugged LCD Displays: Our extensive family of rugged LCD mission displays includes units whose sizes range from 7"?-21.5"?. These touchscreen displays support 1080p video input for the best high definition (HD) imagery. At Aviation Electronics Europe we will feature our AVDU3600 14.1" LCD display that provides 1280x800 resolution and features sophisticated control and video handling capabilities designed specifically for the unique demands of airborne defense and law enforcement applications. The optically bonded display delivers new levels of reliability, flexibility, and quality including superior optical performance and enhanced sunlight readability to airborne platforms. 
Partner Demonstrations of Joint Platform Avionics Solutions:
SYSGO and CoreAVI, leading integration partners for Curtiss-Wright rugged COTS modules, will feature in-booth demonstrations of integrated avionics applications using Curtiss-Wright open architecture hardware:
SYSGO Booth #19: SYSGO will feature the Curtiss-Wright VPX3-1701 NXP Layerscape Arm-based SBC and XMC-715 AMD E4690-GPU based graphics display mezzanine module running a Glass Cockpit demo from Ansys/Esterel.
CoreAVI Booth #35: CoreAVI will showcase the Curtiss-Wright VPX3-150, our DO-254/178-certifiable NXP P5020-based SBC with the VPX3-718, our DO-254/178-certifiable AMD E4690 GPU based graphics display board running Airbus' SferiAdvise digital map software.
About Curtiss-Wright Corporation
Curtiss-Wright Corporation (NYSE: CW) is a global innovative company that delivers highly engineered, critical function products and services to the commercial, industrial, defense and energy markets.  Building on the heritage of Glenn Curtiss and the Wright brothers, Curtiss-Wright has a long tradition of providing reliable solutions through trusted customer relationships. The company employs approximately 9,000 people worldwide.  For more information, visit www.curtisswright.com.
###
NOTE: All trademarks are property of their respective owners.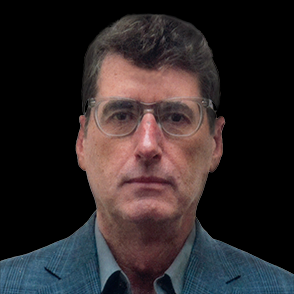 John Wranovics
Director of Public Relations
John Wranovics has over thirty years of experience in managing media relations and the promotion of high technology products. He has been with Curtiss-Wright since 2003. He has a degree in English Literature from the University of California, Berkeley.