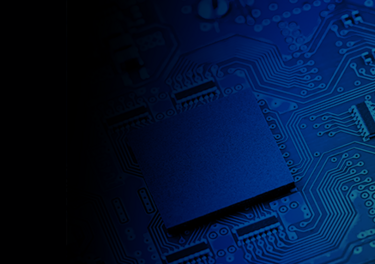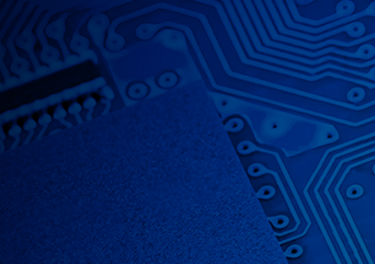 Press release
April 18, 2019
Curtiss-Wright's New Video Gateway with Quad-Channel Multiplexer Brings Greater Flexibility to Mission Display Configuration
RVG-VM1 video gateway/video multiplexer eases selection of operator-defined mission display views
2019 ARMY AVIATION MISSION SOLUTIONS SUMMIT, NASHVILLE, Tenn. (Booth #1068) – April 15, 2019 – Curtiss-Wright's Defense Solutions division announced that it has further expanded its Rugged Video Gateway (RVG) family of COTS-based video management solutions with the introduction of a new RVG video gateway that adds flexible quad-video multiplexing capabilities. The Rugged Video Gateway Video Multiplexer (RVG-VM1) eases and speeds the configuration of a platform's complex video management system.  With its built-in quad-channel video multiplexer and support for a wide array of analog and digital video input formats, the RVG-VM1 greatly simplifies the process of defining video display configurations that match the operator's unique requirements for each mission. This enables operators to select and configure their preferred display views, providing them with flexible control over scaling, and the ability to select between quad, triple, dual, or single screen layouts. This powerful video management building block is ideal for space-constrained manned and unmanned platforms of all types and is seamlessly interoperable with Curtiss-Wright video management system (VMS) solutions. 
"Curtiss-Wright is committed to leading the market in delivering powerful, rugged COTS-based video management solutions that increase warfighter effectiveness and help drive mission success," said Lynn Bamford, Senior Vice President and General Manager, Defense Solutions division. "With the introduction of our new RVG-VM1 video multiplexer we've simplified an otherwise complex process, making it significantly easier for customers to select the unique, custom display views needed to support their particular mission."  
The RVG-VM1 supports four fully independent channels that can be scaled and frame rate converted in any aspect ratio, while either maintaining aspect or stretching. In addition, video can be clipped to fit the output format window in any rectangular layout required.  The unit can be configured on the fly via its external RS-422 and CAN control interfaces, or can be configured statically to support a specific mission-fit. 
This small, lightweight unit (49 x 160 x 185 mm) weighs only 1.1 kg and operates at <15W, which means that it can easily fit into the size, weight, and power (SWaP) constrained cockpits and interiors typical of helicopters and ground vehicles.
Built Rugged
The entire family of RVG products is built to meet the rigorous DO-160G environmental standard for avionics equipment operating temperature range, shock, and vibration. The RVG-VM1 is the only video gateway/video multiplexer on the market qualified to perform reliably in the harsh environmental conditions present in aerospace and defense applications
RVG-VM1 Performance Features:
4 channel video multiplexer
Tri-rate SDI, DVI, RGB, PAL & NTSC compatible
3G, HD, and SD-SDI Compatible
Supports scaling, rate conversion and quad, triple, dual, or single view onto one output
Operating temp. -40 to +70ºC
SWaP optimized
DO-160G qualified
28 VDC input
Video Formats Supported by the RVG-VM1:
The RVG-VM1 supports the most common video formats and resolutions encountered in aerospace and defense video applications (for additional formats, please contact the factory). 
SDI
SMPTE 259M (SD-SDI), SMPTE 292M (HD-SDI), and SMPTE 424M (3G-SDI)
1920x1080i @ 60, 50 Hz
1920x1080p @ 60, 50, 30, 25 Hz
1280x720p @ 60 Hz
720x486 @ 30 Hz
720x576 @ 25 Hz
Composite
PAL CVBS (ITU-R BT.1700)
NTSC CVBS (RS-170A)
PAL Y/C
NTSC Y/C
RGB
VGA (640x480)
XGA (1024x768)
WXGA (1280x720)
SVGA (1280x1024), UXGA (1600x1200), HD (1920x1080)
STANAG 3350A/B/C
DVI
640x480
1024x768
1280x720
1280x1024
1920x1080
About Curtiss-Wright Video Management Systems
Curtiss-Wright's rugged video management systems provide comprehensive video conversion and distribution solutions to simplify the routing of multiple video signals on the ground and airborne platforms. The RVG-VM1 is interoperable with the full range of Curtiss-Wright RVG products, enabling complex, scalable, solutions to be built quickly and easily. It can be operated as a standalone unit or integrated with other Curtiss-Wright video management products, including the VRDV7000 video recorder and the AVDU, SVDU, and GVDU ranges of rugged LCD touchscreen mission displays, to create a complete deployed VMS solution. 
Typically, a video distribution system is used in applications where multiple video inputs (for example, from a multi-sensor gyrostabilized camera system) and additional signals from moving maps, mission computers, video recorders, and up/downlinks need to be routed to multiple displays in the aircraft. COTS-based VMS units offer platform integrators and installers a modern solution to traditional complex installations while simplifying cabling which delivers cost and weight savings. 
About Curtiss-Wright Corporation
Curtiss-Wright Corporation is a global innovative company that delivers highly engineered, critical function products and services to the commercial, industrial, defense and energy markets.  Building on the heritage of Glenn Curtiss and the Wright brothers, Curtiss-Wright has a long tradition of providing reliable solutions through trusted customer relationships. The company employs approximately 9,000 people worldwide. For more information, visit www.curtisswright.com.
###
NOTE: Trademarks are property of their respective owners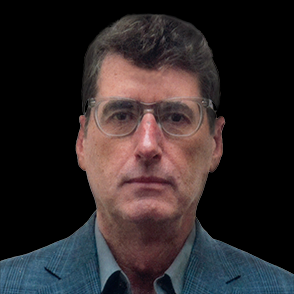 John Wranovics
Director of Public Relations
John Wranovics has over thirty years of experience in managing media relations and the promotion of high technology products. He has been with Curtiss-Wright since 2003. He has a degree in English Literature from the University of California, Berkeley.