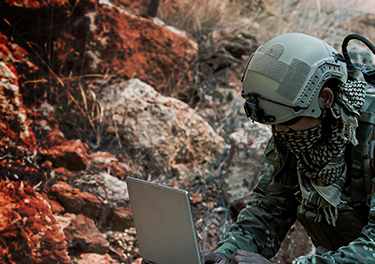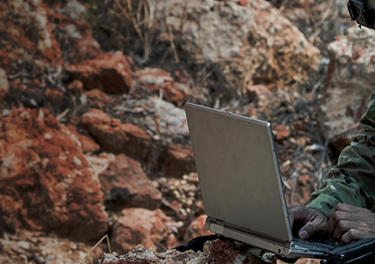 Press release
October 09, 2018
PacStar Announces PacStar Modular Data Center for Tactical Edge Cloud, Compute, Analytics, and Storage
Extending PacStar's networking leadership, newest solution enables high compute and storage use cases at the tactical edge
Portland, OR – October 9, 2018 – PacStar today launched PacStar Modular Data Center (MDC) – a high-performance expeditionary solution that provides warfighters with the groundbreaking ability to deploy data center class computing and storage at the edge of tactical networks. The solution will be unveiled and demonstrated at AUSA, which takes place October 8-10, 2018 in Washington DC.
PacStar Modular Data Center (MDC) is a COTS-based modular, tactical and expeditionary, rugged data center capable of hosting cloud/storage, AI, and analytics applications. PacStar MDC uses proven small form factor modules for compute, storage and networking functions with industry-leading reduction in Size, Weight and Power (SWaP). PacStar MDC can be deployed dismounted, in FOBs, command posts, ground vehicles and aircraft, as well as in upper echelons – for military, intelligence, law enforcement, and homeland security use.
PacStar MDC provides converged compute/storage/networking at the edge of the network, supporting a diverse array of use cases in disconnected, intermittent and limited environments including:
Hosting situational awareness, mission command and C2 applications
Supporting SIGINT, HUMINT and IMINT data gathering and analytics workloads
Supporting emerging IoT and sensor fusion-based applications
Unifying access to data and applications from enterprise to the tactical edge
Hosting compute and storage-intensive networking, cybersecurity and VDI solutions
PacStar MDC is based on PacStar 400-Series modules that have been tested with a vast array of applications and virtualized network functions and are ideally suited to provide a platform for any cloud infrastructure, management, or storage software compatible with Intel-based processors.
PacStar's 400-Series platform is widely deployed in the US Army and US Marine Corps, having been selected and deployed by the­ US Army PM TN T2C2, SFAB, and ESB-E programs and the US Marines NOTM program.
"Our new tactical, modular data center capability opens a new realm of possibility for edge computing for the warfighter," said Peggy Miller, chief executive officer, PacStar. "The traditional enterprise assumption of delivery of services relies on uninterrupted connectivity all the way back to the main servers, which is challenging in a deployed environment where unpredictable disconnection is the norm.  PacStar MDC makes enterprise-to-edge integration possible by delivering continuous services locally at the same time syncing up with the main servers when connectivity is available."
Charlie Kawasaki, chief technical officer, PacStar adds: "The modular design, based on our popular PacStar 400-Series product family, provides maximum flexibility for programs while maintaining a consistent form factor and supply chain across the PacStar family of products. Our customers don't have to choose between performance and compatibility – they get both."
PacStar will conduct demonstrations of the PacStar MDC at our booth (#1366) at AUSA 2018.
About PacStar
Pacific Star Communications, Inc. (PacStar) is a leading provider of advanced communications solutions for a wide range of military, intelligence and commercial applications.  PacStar created and manufactures its COTS-based rugged, small form factor expeditionary and mobile communications systems. Separately, it developed integrated, network communications management software, IQ-Core® Software, for the military, federal, state/local government and emergency responder markets. The company's patented IQ-Core® Software, hardware technology and integrated solutions provide secure, command, control and communications systems, particularly in remote or infrastructure starved areas. In addition, PacStar's communications systems are ideally suited for commercial/industrial organizations with mission-critical field communications requirements.
PacStar Communications Solutions
Combining tactical networking equipment and software, our PacStar tactical communications solutions enable enhanced battlefield situational awareness down to the individual warfighter.
Curtiss-Wright Expands Position in Tactical & Enterprise Network Comms Markets with Acquisition of PacStar
The addition of PacStar's product portfolio will greatly expand the breadth of the Curtiss-Wright Defense Solutions division's mission-critical mobile and secure COTS-based processing, data management, and communications technologies, and will enable it to better serve its customers in the U.S. and worldwide.