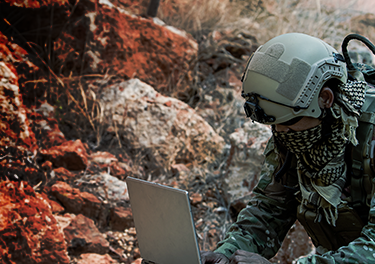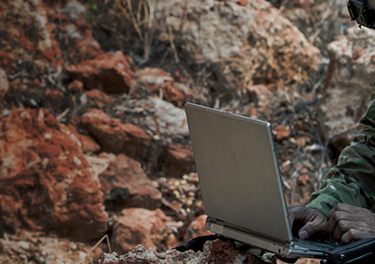 Press release
June 27, 2019
PacStar CTO Charlie Kawasaki Named Outstanding Industry Collaborator by Oregon State University
School of Electrical Engineering and Computer Science recognizes Kawasaki for his extensive volunteer contributions to nation's 4th largest computer science program
PORTLAND, Ore., June 27, 2019 – PacStar, a leading developer and supplier of advanced communications solutions for the U.S. Department of Defense (DoD), today announced that Oregon State University's School of Electrical Engineering and Computer Science (EECS) recently awarded Charlie Kawasaki with its Outstanding Industry Collaborator Award. Kawasaki, the CTO of PacStar, serves on the EECS executive advisory board and has worked to promote EECS's academic and research missions.
"The College of Engineering is grateful for Charlie's outstanding volunteer contributions," said Scott Ashford, Kearney professor and dean of the College of Engineering. "He provides meaningful guidance that positively impacts the college's students, faculty and leadership."
Oregon State University's College of Engineering is the 15th largest college of engineering in the nation, and EECS makes up a significant portion of the college with more than 4,000 students. In addition, EECS is fourth in the nation in terms of degrees conferred in computer science. The school's groundbreaking online education programs have helped propel Oregon State to a national leadership position in distance learning, and it has produced world-changing research in areas that include artificial intelligence, transparent electronics, mixed-signal integrated circuits, and human-computer interaction. EECS faculty are among the core members of the College of Engineering's interdisciplinary robotics program, which is widely recognized as one of the best in the country.
"I believe in giving back to the community," said Kawasaki. "When Dr. Tom Weller, the head of EECS, asked me to join in a volunteer leadership role, I was enthusiastic because the opportunity for impact is so great. Engineering and computer science education drives research that pushes the boundaries of discovery and the graduates drive the innovation. I believe our collaborative efforts are critical to Oregon and the region's economy."
According to Dr. Weller, Michael and Judith Gaulke Chair and head of the School of Engineering and Computer Science, volunteer contributions and collaboration between education and private industry help ensure that students are better prepared for the challenges that will face them as they begin their careers outside the university setting.
"Charlie has been instrumental in helping to advance our mission to prepare students to have a positive impact on the work world during my first year leading EECS," added Weller. "He is generous with time, guidance, leadership and friendship."
About PacStar
Pacific Star Communications, Inc. (PacStar) is a leading provider of advanced communications solutions for a wide range of military, intelligence and commercial applications.  PacStar created and manufactures its COTS-based rugged, small form factor expeditionary and mobile communications systems. Separately, it developed integrated, network communications management software, IQ-Core® Software, for the military, federal, state/local government and emergency responder markets. The company's patented IQ-Core® Software, hardware technology and integrated solutions provide secure, command, control and communications systems, particularly in remote or infrastructure starved areas. In addition, PacStar's communications systems are ideally suited for commercial/industrial organizations with mission-critical field communications requirements.
PacStar Communications Solutions
PacStar is a leading developer and supplier of advanced, interoperable tactical and enterprise communications systems for organizations with complex communications requirements.
Curtiss-Wright Expands Position in Tactical & Enterprise Network Comms Markets with Acquisition of PacStar
The addition of PacStar's product portfolio will greatly expand the breadth of the Curtiss-Wright Defense Solutions division's mission-critical mobile and secure COTS-based processing, data management, and communications technologies, and will enable it to better serve its customers in the U.S. and worldwide.