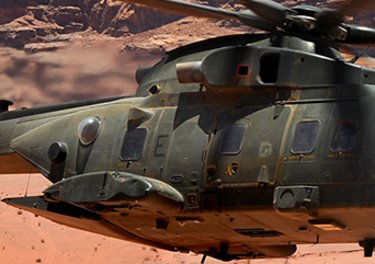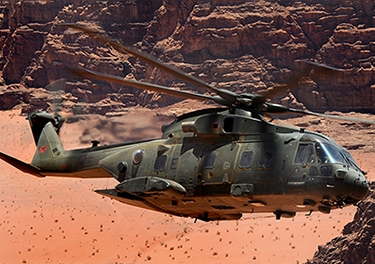 Case studies
October 01, 2018
SWaP-Optimized Data Storage, Recording, and Networking Reduces Helicopter Program Risk and Costs
With limited space onboard helicopters and yet an increasing need for large amounts of data storage required by the latest flight systems, it becomes necessary to find the size, weight, and power (SWaP) optimized systems. A leading mission systems integrator sought a data recording and storage device that could capture up to 1 TB of data in a removable drive, be easily integrated into their existing mission system network architecture, and would add minimal weight to the overall system
In addition, the integrator needed an airworthy Ethernet switch to provide network connectivity between the network-attached storage (NAS) device and other mission systems, all of which had to withstand the environmental conditions on-board a helicopter, including high vibration and shock. Finally, because these devices were going into a complete mission system solution that the integrator would offer to a wide range of other platforms, there needed to be a clear encryption upgrade path for handling varying levels of cyber security requirements.
After the customer looked at all commercially available solutions on the market, the integrator was unable to find a rugged solution comparable in price and storage capacity to what Curtiss-Wright could offer. With a long history of successful projects with this customer and most recently having supplied also the mission computer for this program, Curtiss-Wright had been proven as a trusted supplier and therefore a natural choice to supply both the data storage and networking devices required.
Download the case study to learn more.