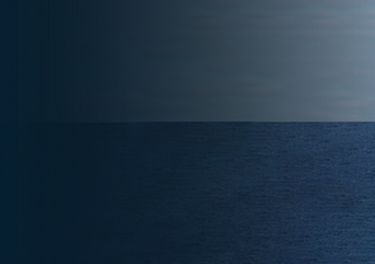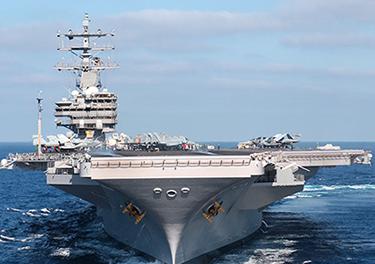 White papers
February 02, 2021
Simplifying TDL Integration on Naval Platforms
More efficient and cost-effective TDL integration is needed
The need for increasingly integrated communications networks has become a key objective of most navies over the past few years. The rationale is that more integrated naval shipboard communication systems will make it easier for all naval assets to share tactical intelligence with each other and with other branches of the military during any operation. As noted by the commander of the United States Marine Corps Combat Development Command, "If you look at intelligence, if you look at the threat, if you look at budgets that will be flat or declining, there really is only one way you can go — a truly integrated naval force in support of the joint force."
Interoperable tactical data link systems are essential components of fully integrated naval communication systems on both manned and unmanned naval platforms. All naval command, control, and communications (C3) systems rely on TDL systems and standards to either transmit, relay, or receive critical tactical data that will contribute to a common, mission-critical view of surface, subsurface, air, and space environments. These systems enable tactical data to be shared between operators in real-time on manned platforms and they enable data from unmanned platforms to be integrated into the data stream to command and control stations. With so many crewed ships, submarines, unmanned underwater vehicles (UUVs), and aircraft in their fleets, navies need a multitude of varying TDL gateways, translators, and support systems to enable interoperable communications between personnel on each ship, with other assets, and with command and control centers.
Given the critical importance of tactical communications and TDL systems in naval operations, it's not surprising that the integration of TDL gateways and translators on every naval platform is a key consideration in naval commissioning, building, deployment, and maintenance programs. Unfortunately, the integration of TDL systems has typically been a lengthy, costly, and resource-intensive custom process. There are multiple TDL hardware and software solutions from multiple vendors and many different TDL versions that must be integrated into each platform. This increases the complexity of the integration process and creates interoperability challenges that require additional engineering time and effort. As a result, the lengthy TDL integration process for each naval program has often left naval assets lagging behind the most advanced TDL standards and struggling with interoperability issues long after platforms have been deployed.
As navies move to build out their fleets with more assets that can operate seamlessly with air force and army command centers, as well as joint international task forces, the integration and deployment of TDL systems will need to be more efficient and cost-effective. But this can only be achieved by leveraging the advantages of truly interoperable TDL solutions built from commercial off-the-shelf (COTS) components that reduce the need for custom engineering during the integration process.
While TDL standards such as tactical data Link 11, Link 16, or Variable Message Format (VMF) get revised and updated, and new standards such as Link 22 evolve, systems often do not get updated. It is therefore not unusual for naval platforms to have multiple TDL systems onboard, each based on a different standard.
Login and download to learn more about how:
Multiple standards make integration difficult
Increased training increases costs
Customer integration complicates the maintenance processes
Interoperable TDL systems reduce integration, training requirements, and costs