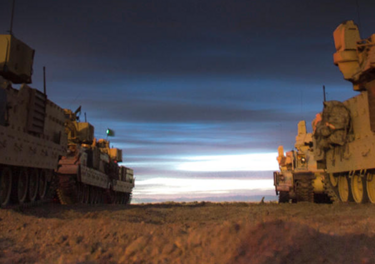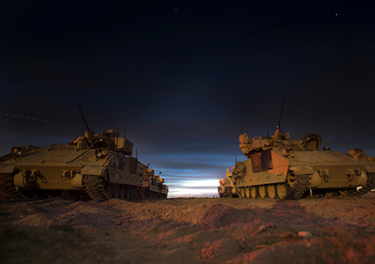 White Paper
January 08, 2021
Cutting-Edge Video Solutions Are Essential for Enhanced Situational Awareness
Tactical situational awareness is evolving
As warfare moves from asymmetric counterinsurgency-focused operations, militaries need to consider what is required for success in an ever-developing battlefield, one that is often characterized by increased technology.
In a time where technological dominance reigns, the onboard sensor suites, optics, mission systems, and vehicle architectures become the eyes and ears of the crew members and soldiers on board, making militaries around the world rely on video imagery for situational awareness. It is vital that armored units have an intimate understanding of their surrounding terrain and the capabilities of their systems to swiftly react to incoming threats, whatever the conditions.
As cameras and sensors are added to ground vehicles for increased operator situational awareness, advancements in video management and display technology are enhancing the capabilities with smaller, lighter systems that decrease SWaP while increasing functionality.
Tactical situational awareness systems inform critical decision making 
The backbone of modern defense capabilities, intelligence, surveillance, and reconnaissance (ISR) relies on a robust and diverse network of integrated sensors, aircraft, and manpower. The value of this network ultimately relies on human capability to clearly see sensor imagery, discern important details, and take decisive action. In the field, we have little or no control over the lighting and environmental conditions under which images are acquired from a sensor.
Login and download the white paper to learn more about how advancements in video system technology are helping warfighters quickly and easily assimilate mission-critical information, in ways they have never been able to before.