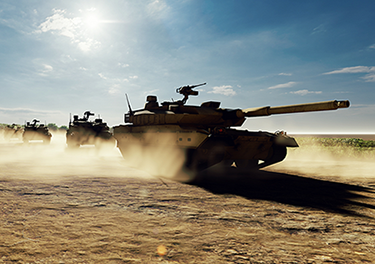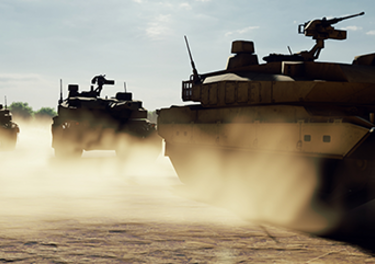 What are the Benefits of a Modular Open Systems Approach (MOSA)?
What is Modular Open Systems Approach?
A Modular Open Systems Approach (MOSA) is not itself a technical standard. Rather, MOSA is an acquisition and design strategy that prioritizes the use of open standards-based technology for, as the Defense Standardization Program states, "designing an affordable and adaptable system."
 
The Benefits of Modular Open Systems Approach
According to the DoD, the use of Modular Open Systems Approach solutions will "support a more rapid evolution of capabilities and technologies throughout the product life cycle." Below we break down the benefits of MOSA (or, for a visual representation, check out our infographic).
Seamless Sharing across Domains and Machines
The very first two sentences of the DoD's Tri-Service memo state that "[v]ictory in future conflict will in part be determined by our ability to rapidly share information across domains. Sharing information from machine to machine requires common standards."
Lack of interoperability is a significant issue with proprietary, non-Modular Open Systems Approach solutions that impedes the ability to share information between machines. These solutions are designed to operate in isolation and, as a result, are difficult and time-consuming to deploy on platforms where systems and people must work together to ensure personnel safety and mission success.
One of the main benefits of leveraging common standards is that it ensures interoperability between sensors and systems. Sensor data and system output can be seamlessly shared between machines on the same platform, providing complete and accurate situational awareness. This capability is particularly critical in GPS-degraded or -denied environments, for example. When factors such as tall buildings, heavy foliage, underground positions, or adversaries compromise GPS signals, warfighters rely on data from multiple technologies to arrive at a positioning, navigation, and timing (PNT) truth. Assured PNT (A-PNT) computing solutions must amalgamate and process data from these sources exceptionally quickly. Once processed, this information must be made available to various systems and clients on the platform. Click here to read more on simplifying the integration of A-PNT solutions.
This Modular Open Systems Approach enabled interoperability also facilitates the rapid sharing of information from one platform's equipment with other platforms in a combat team, with command stations, or even across domains. Traditionally, tactical networks developed by each military branch have been unable to interface with one another, hindering the ability to share intelligence and quickly make decisions or issue commands based on said intelligence. To address this problem, the DoD has introduced Joint All-Domain Command and Control (JADC2), a concept which aims to connect sensors from all military services into a single cloud-like network that will enable swifter, more informed decision making. MOSA supporting standards will undoubtedly play a key role in realizing the DoD's JADC2 vision.
Rapid Integration and Deployment
As threats evolve in scope and sophistication, the use of Modular Open Systems Approach components promises to shorten the path to deployment for new capabilities designed to defeat them.
Certain Modular Open Systems Approach supporting standards, such as CMOSS and the SOSA Technical Standard, define common hardware architectures. By prescribing common specifications for pinouts, Ethernet capabilities, serial ports, and other feature sets, these Modular Open Systems Approach supporting standards simplify both initial system integration and future technology insertions or refreshes. The strain on in-house resources is lowered, as integrators no longer need to become experts on each proprietary solution or rely on expensive vendor support to complete development. Solutions are designed to be interoperable, which removes a significant amount of complexity and accelerates deployment timelines.
What's more, Modular Open Systems Approach aligned hardware is designed to be configurable and adaptable, allowing for existing systems to be upgraded or reconfigured with new capabilities without costly and time-consuming system or subsystem redesigns. Modular Open Systems Approach aligned hardware and software is designed to be portable so that existing applications can be easily reused.
Vendor Independence
When a vendor's proprietary technology has been configured in a system, subsystem, or platform, various factors can prevent a system integrator from switching to a new vendor, even if the new vendor's technology better meets their needs.
The MOSA Imperative
This Curtiss-Wright Position Paper aims to put MOSA (Modular Open Systems Approach) into perspective and enable you, whether a defense contractor, a decision-maker at the DoD, or a public policymaker, to put the increasingly relevant MOSA to use better.