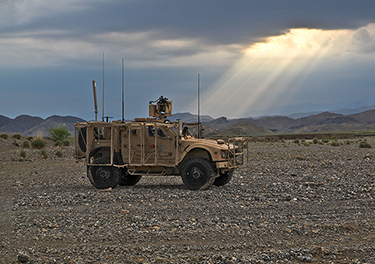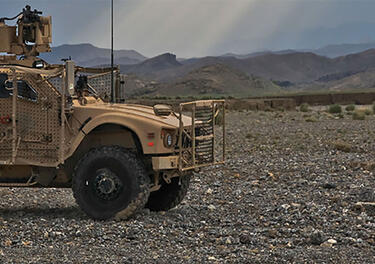 Press release
June 09, 2020
PacStar Launches Modular Radio Center to Enhance DoD Communications Interoperability
PORTLAND, Ore. – PacStar, a leading developer and supplier of advanced communications solutions for the U.S. Department of Defense (DoD), today announced the PacStar Modular Radio Center (MRC) – a COTS-based, modular, tactical and expeditionary, rugged radio, voice and IP integrated solution that addresses communications interoperability challenges faced by military, law enforcement and public safety organizations.
"Interoperability has long challenged DoD and other organizations who rely on a diverse range of equipment, waveforms and frequencies to communicate reliably and securely"
DoD organizations rely on a large and diverse set of radio equipment (handheld radios, desktop phones, laptops, and intercom systems), waveforms, frequencies and channels that can't communicate with each other. A warfighter or operator in the field might not be able to talk with someone in a command post, on a vehicle, or in a headquarters unless they have the same radio equipment. PacStar MRC delivers unmatched situational awareness by bridging disparate radio waveforms into a single communication network on the PacStar 400-Series platform.
The core technology in PacStar MRC is provided by PacStar 463, an SCI TOCNET-G4-based Radio-over-IP (RoIP) / Voice module. PacStar 463 is a software-defined solution that provides RoIP, VoIP and voice management capabilities in a single solution. PacStar 463 ensures compatibility and support for all major tactical radio types and VoIP protocols.
Key PacStar MRC Benefits:
Enhances Radio Interoperability. Organizations have fielded systems providing radio interoperability and RoIP in the past – many of which were large, not rugged, and poorly integrated. PacStar MRC solves these communications challenges in the smallest available form factor, adapting popular radio types, phones, and intercom systems into a common communications format – Internet Protocol (IP).
Flexible and Scalable Deployment. PacStar MRC is a modular system that can be optimized for program requirements, scaling from small, soldier carry solutions to multi-radio network deployments across Forward Operating Bases, command posts, ground vehicles and aircraft.
Unlocks Innovation. The speed at which technology can reach warfighters is critical to mission success. However, frequent fielding of new communications hardware and software can be expensive. By enabling interoperability between new and legacy radio technologies, PacStar MRC ensures organizations can fully leverage innovation without requiring all communications users to upgrade at the same time or to the same equipment.
Based on Proven Technology. PacStar MRC uses proven TOCNET RoIP and voice management technology deployed in more than 50 programs and 100,000 end units, along with networking and server modules and radio adapter sleds. PacStar MRC is based on PacStar 400-Series small form factor modular platform with industry leading reduction in Size, Weight and Power (SWaP). IP communications capabilities in PacStar MRC are based on Cisco networking and Intel processors and are compatible with many large tactical networking programs.
"Interoperability has long challenged DoD and other organizations who rely on a diverse range of equipment, waveforms and frequencies to communicate reliably and securely," said Charlie Kawasaki, chief technical officer, PacStar. "PacStar MRC is based on technology that has been battle tested across DoD programs, delivering a smaller, more modular, more complete and more mobile solution than previously available."
To hear from experts on how to future-proof your communications networks, register now for an informative webinar titled "Achieving Future-Proof Tactical and Expeditionary Radio and Voice Interoperability" that will take place on Wednesday, June 17 at 2:00 pm EDT.
About PacStar
Pacific Star Communications, Inc. (PacStar) is a leading provider of advanced communications solutions for a wide range of military, intelligence and commercial applications. PacStar created and manufactures its COTS-based rugged, small form factor expeditionary and mobile communications systems. Separately, it developed integrated, network communications management software, IQ-Core® Software, for the military, federal, state/local government and emergency responder markets. The company's patented IQ-Core® Software, hardware technology and integrated solutions provide secure, command, control and communications systems, particularly in remote or infrastructure starved areas. In addition, PacStar's communications systems are ideally suited for commercial/industrial organizations with mission-critical field communications requirements.
PacStar Communications Solutions
Combining tactical networking equipment and software, our PacStar tactical communications solutions enable enhanced battlefield situational awareness down to the individual warfighter.
Curtiss-Wright Expands Position in Tactical & Enterprise Network Comms Markets with Acquisition of PacStar
The addition of PacStar's product portfolio will greatly expand the breadth of the Curtiss-Wright Defense Solutions division's mission-critical mobile and secure COTS-based processing, data management, and communications technologies, and will enable it to better serve its customers in the U.S. and worldwide.