Trusted, Proven Video Technology, From Rugged Video Capture to Daylight-Readable LCD Displays
Reduce your risk, time to market, and program cost with rugged video solutions ready for the harshest environments. Size, weight, and power (SWaP)-optimized and rigorously qualified, our video solutions simplify integration and maximize performance. Choose from a broad selection of field-proven mission displays, video distribution and management systems, and video recorders that enable enhanced situational awareness and streamline image and data capture, management, display, recording, and playback for platforms around the globe.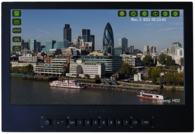 Learn More
Displays
HD LCD displays available in a variety of sizes, readable in all light conditions, and equipped with the I/O and connectivity required to interface with other equipment.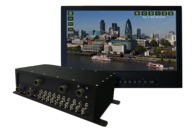 Learn More
Video Distribution & Management
Video management building blocks, including analog and digital video switches, a video gateway that minimizes system latency for multi-sensor I/O applications, and other distribution solutions that reduce redundant equipment and operator overhead.
Reducing Integration Headaches with Ground Vehicle Optimized Displays
The modern battlefield requires real-time information, voice communication, video, and data to increase combat effectiveness and warfighter safety. System integrators looking to install displays in military vehicles need systems that meet operational, environmental, vehicle and human-computer interface performance requirements beyond that of consumer devices.