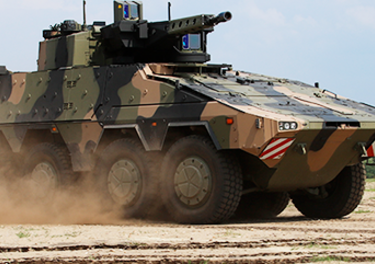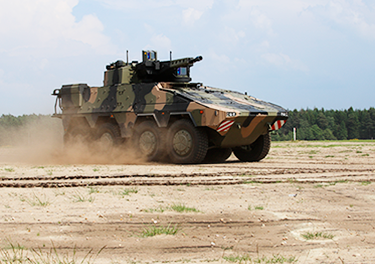 Case Study
November 18, 2020
Meeting Local Content Requirements with a Modular Motion Control Solution
In 2019, Rheinmetall Defence Australia was awarded a contract to provide a replacement of the Australian Army's Light Armoured Vehicle in support of Phase 2 of the Land 400 project. The selected replacement, Rheinmetall's Boxer 8x8 Combat Reconnaissance Vehicle (CRV), is expected to enhance the safety, security, and protection of Australian troops for the next 30 years, and will operate in a range of environments, from stability missions to high-threat operations.
Rheinmetall's vehicle architecture required a rugged and reliable motion control solution that offered the freedom and flexibility to meet changing requisites over the life of the program.
A key aspect of the Land 400 project is participation in the Australian Industry Capability (AIC) Program, a program established by Australia's Department of Defense with the intent to support the growth and sustainment of local industry. To meet the requirements of the AIC Program, Rheinmetall needed to incorporate local product, and the ability to support that product, in their design. Having successfully worked with Curtiss-Wright previously on a prototype system, Rheinmetall knew they had a proven solution they could integrate into the Boxer CRV.
Log in and download the case study to learn more.