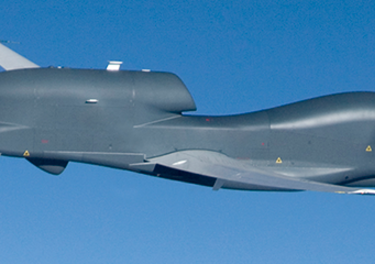 Case studies
July 20, 2015
Advanced SIGINT Capability for a SWaP-constrained Platform
Curtiss-Wright recently engaged with a customer that was developing an airborne Signals Intelligence (SIGINT) system. The system needed to detect signals of interest at relatively high frequencies and determine the location of the signal source within a very small time interval. The airborne platform for the system was small, not a large wide-body aircraft. 
The system designers needed an embedded computing system that could support signal acquisition from two sets of antennas and then process, with precision and low latency, the beamforming algorithms used for signal source location. For the location determination to work, the input channels from each set of four antennas had to be coherent, which requires precise clock timing and synchronization. The computing system also had to be rugged for airborne deployment and able to fit into the platform's size, weight and power (SWaP) constraints. 
Results 
In a rugged OpenVPX chassis, Curtiss-Wright's customer configured four VPX3-530 3U VPX Virtex-7 FPGA ADC/DACs for an eight-input channel system, along with an external clock generator and a 3U OpenVPX Single Board Computer serving as the system host and controller. This powerful but space-efficient system delivers what the application requires, a balance of low latency, FPGA processing to A/D channels, synchronization capability, sample rate, bandwidth and SWaP characteristics. 
Download the case study to learn more.
VPX3-530 3U VPX Virtex-7 FPGA ADC/DAC
The VPX3-530 is a rugged dual channel 4GSPS ADC/DAC card with a user programmable Xilinx Virtex-7 FPGA in a 3U VPX ADC/DAC form factor.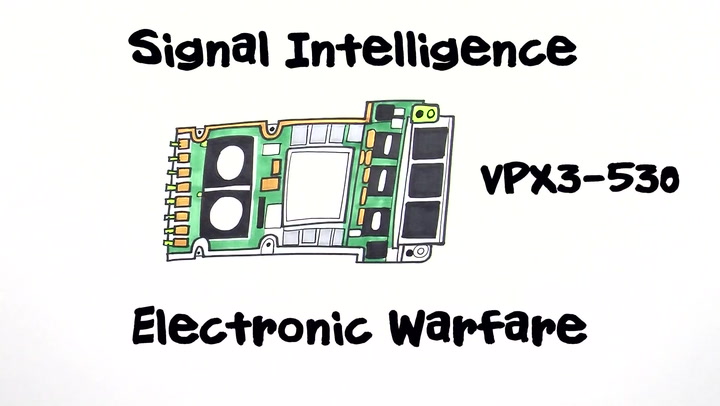 Meeting the demands of SIGINT and EW with the VPX3-530
With increasingly advanced threats in signals intelligence and electronic warfare, systems need to be reliable and SWaP-optimized. Stay ahead of the game with Curtiss-Wright and the VPX3-530 ADC/DAC Module.