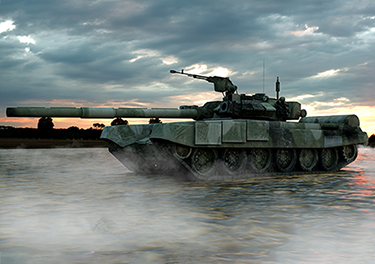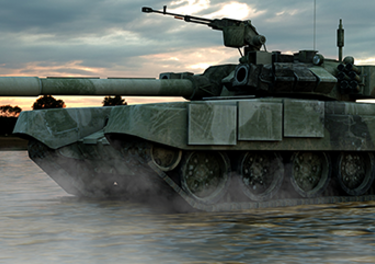 Implementing VICTORY in Tactical Vehicles
Help warfighters share information seamlessly and gain an integrated picture of mission controls.
Vehicular Integration for C4ISR/EW Interoperability (VICTORY) is the U.S. Army's initiative to modernize and streamline electronic systems in ground combat vehicles. Introduced in 2010, VICTORY reduces the SWaP-C burden caused by non-networked and stove-piped electronic subsystems through open standards for physical and logical on-the-wire interfaces between system and C4ISR/EW components.  
In contrast to the military's former approach (patching up old systems with sometime proprietary hardware, software, and devices), VICTORY's open standard approach provides a framework for integrating interoperable electronic mission equipment, such as C4ISR and EW systems, on ground platforms. This framework consists of an architecture, a standard specification, and reference designs. The architecture includes definitions of common terminology, systems, components and interfaces while the specification defines the systems, components and interfaces identified in the architecture. VICTORY's technical approach to networking electric systems on ground vehicles features a data-bus-centric design, sharable hardware, open standard physical and logical interfaces, and shared hardware and software IA components.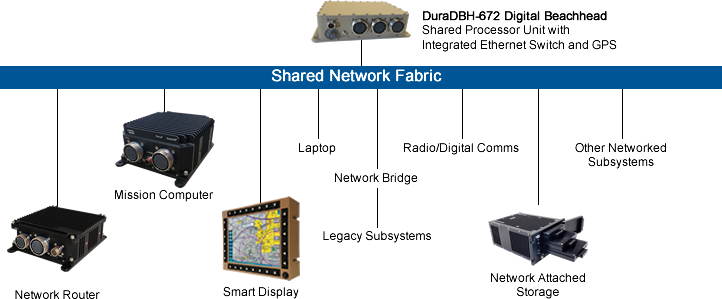 Why is VICTORY important? 
Fundamental to the military's growing need to accomplish more with less, VICTORY stands to transform the electronic landscape within tactical vehicles. Vehicles that once relied on multiple systems—with independent hardware, receivers, interfaces and maintenance requirements—can integrate mission processing and network integration while reducing the electronics footprint and overall lifecycle costs of the equipment. Additionally, VICTORY's open architecture facilitates the easy implementation of incremental updates and future technologies.  
Requirements for Implementing VICTORY in Tactical Vehicles 
VICTORY allows platforms to share information seamlessly and provides an integrated picture to warfighters. However, in order to be implemented, VICTORY requires that interfaces are provided to the network from the subsystem's application with Ethernet specified as the VICTORY Databus (VDB). The minimum set of recommended capabilities for implementing VICTORY on a vehicle include an infrastructure Ethernet switch, along with Position, Timing and Navigation (PNT) source integration, and a VICTORY shared processing unit supporting VDB data management services. 
How to Implement VICTORY 
Implementing VICTORY does not have to be difficult. Curtiss-Wright, a leader in the embedded Commercial Off the Shelf (COTS) market and an active participant in VICTORY working groups, helps its customers implement VICTORY capabilities in multiple ways. The first involves integrating the DBH-670 Digital Beachhead or DuraDBH-672 Digital Beachhead system, rugged COTS Gigabit Ethernet (GbE) switches and vetronics computer systems capable of hosting optional VICTORY services software and an integrated M-Code/SAASM receivers. A SWaP-C optimized solution, the Digital Beachheads provide everything needed to implement the minimum level of VICTORY architecture for a vehicle. In other words, their comprehensive feature sets support VDB shared switching, processing, and PNT services to extend capabilities to non-compliant ground vehicles.  
Secondly, Curtiss-Wright delivers customers line replaceable module (LRM) technologies with integrated VICTORY capabilities, which can be inserted into backplane-based rugged VPX subsystems. The VPX3-671, a 3U VPX Ethernet Switch and NXP Power Architecture P2020 SBC, is well suited for this purpose. The VPX3-671 is the industry's first and only single-slot solution that provides the essential foundations to implement VICTORY architecture in today's modern networked vehicles. Customers simply needing VICTORY Ethernet can use Curtiss-Wright's VPX3-652, a 3U VPX VICTORY Compliant Ethernet Switch. 
Finally, Curtiss-Wright provides other various line replaceable unit (LRU) systems, such as the Parvus DuraNET 20-10 or 20-11 switches or DuraCOR 80-41 mission computer that incorporate VICTORY-required Ethernet interfaces, enabling customers to implement robust VICTORY compliant networks.  
For information about how Curtiss-Wright can help you implement VICTORY, or for more information about Digital Beachhead, please contact us at [email protected].
Vehicle Integration for C4ISR/EW Interoperability (VICTORY)
Engineered for Seamless Integration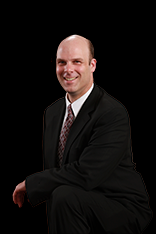 David Jedynak
Business Unit Director and Technical Fellow
David Jedynak is Business Unit Director for Curtiss-Wright's Salt Lake City facility, home of the Parvus small form factor network and computing products. David is also a Curtiss-Wright Technical Fellow. Previously, he served as Chief Technology Officer for Curtiss-Wright Defense Solutions for many years, and continues to provide technology leadership for the group. David joined Curtiss-Wright in 2008, and has focused his expertise in network-centric systems, COTS solutions and Assured Position, Navigation and Timing. He actively drives and supports the adoption of modular open standard approach (MOSA) architectures for the defense industry to accelerate technology deployment. Prior to joining Curtiss-Wright, David worked in both the automotive electronics and film industries on the forefront of industry-wide migrations to cutting-edge open standard digital architectures. He holds a BS Electrical Engineering from UCLA, as well as a Certificate in Astronautical Engineering and a Certificate in Project Management, both also from UCLA.