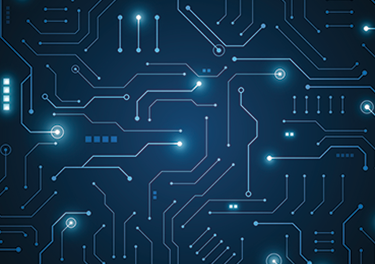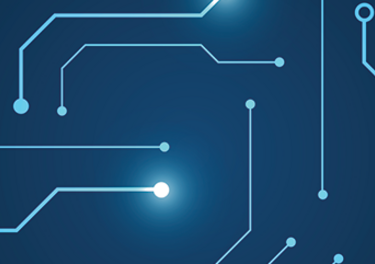 The Importance of Engineering for System Integration
Rugged mission computer considerations

Creating a program-specific rugged mission computing system requires experienced system integration and design engineers. Curtiss-Wright Defense Solutions' teams of system design and integration experts are industry leaders, successfully developing many new program-specific systems each year.
We bring together specialists in all areas of system integration, including electrical and mechanical engineering, thermal management, ruggedization, advanced technologies, software engineering and testing.
To keep the entire process within schedule and budget, the Curtiss-Wright system integration team provides program services - every program is assigned a Program Manager, responsible for program performance. The program management services coordinate the many components of system integration, keeping design tasks on schedule, which includes coordinating with external services, such as test houses, that are responsible for qualification testing of new systems. Communication is another vital element of program management. This involves obtaining all necessary information from the customer in a timely manner and keeping the customer updated on progress.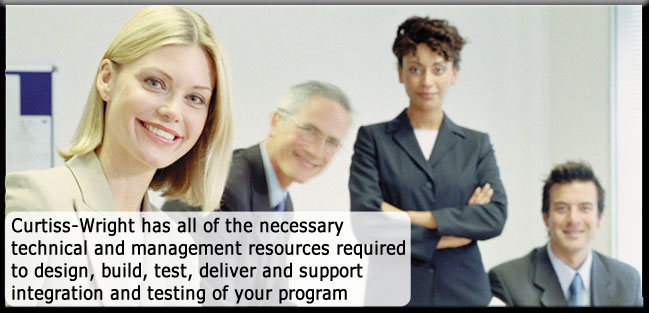 Working with the customer, our team customizes solutions to meet functionality, performance and environmental requirements.
Curtiss-Wright electrical engineers design high-speed interconnects that carry high-bandwidth data transmission between cards inside systems. These engineers conduct signal integrity analyses and simulations, to prove the interconnect capability supporting high-bandwidth data speeds of 3, 5 and 10 gigabits per second - an area of specialization in which Curtiss-Wright has unparalleled experience.
In addition, our engineers design boxes that prevent emission of noise that would interfere with performance of other systems on a vehicle. They also design to guard against electrostatic discharge and protect aircraft from lightning-induced transients.
Thermal management is also a main environmental challenge our system integration team addresses. Rugged mission computing systems must operate in wide temperature ranges, particularly high temperatures that may be generated in part by the systems themselves.
Our engineers have extensive experience in designing thermal management features to dissipate heat generated by embedded systems, conducting simulations and working with customers to develop solutions that work best for their applications.
Ruggedization is also a key factor for any engineer when choosing a system, it must deliver the strength and rigidity to withstand vibration and shock to which applications are subjected.
Mission computing systems not only require strength, they must be small and lightweight, particularly in applications such as unmanned aerial vehicles. At times, such solutions cannot be found off-the-shelf, these require a tailored, application-specific design.
Learn more about Curtiss-Wright's System Design, Integration & Engineering Capabilities.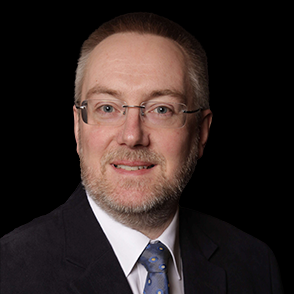 Paul Garnett
Systems Architect
Paul Garnett is the System Architect in the UK Systems Engineering team at Curtiss-Wright. His 30 year career in electronics has encompassed design and architecture of SBCs, fault-tolerant computers, rugged embedded systems for MIL/Aero, high speed data acquisition and FPGA signal processing. Paul is a graduate of Imperial College, London with a Master's degree in Computer Science. He holds 73 US patents.