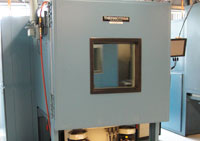 Curtiss-Wright Defense Solutions has extensive experience in environmental, electrical, power quality, and EMI qualification testing. Most of Curtiss-Wright's COTS integrated system solutions are pre-qualified to military and/or aerospace industry governing standards.
The most common tests to which we adhere include: MIL-STD-810 for environmental engineering considerations, Def-Stan (the UK version of MIL-STD), MIL-STD-461 for electromagnetic compatibility, MIL-STD-704 for aircraft electrical power, MIL-STD-1275 for military vehicle electrical power, and RTCA/DO-160 for environmental conditions and test procedures for airborne equipment.
Curtiss-Wright is adept at interpreting unique customer requirements, developing tailored qualification test plans, and generating compliance test reports to validate that customer requirements are met.
System Integration, Engineering, Test Planning & Verification Services
When you have a system integration challenge, reach out to our system design team as early in your program cycle as possible and let a Curtiss-Wright system architect put their system integration expertise to work for you. Our unmatched breadth of system integration capabilities helps to eliminate your design risk to ensure the success of your program's system development, integration, and deployment.
See the Full Scope of Our Services
System Integration Engineering Services
Environmental/EMI Qualification Testing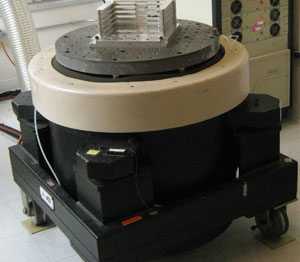 Our product offering includes a set of pre-qualified integrated system solutions, each validated to a comprehensive test suite. Each of the processing or networking subsystems included in the pre-qualified integrated system product groups has been designed to meet or surpass all of the most common environmental and architectural test protocols required by military applications.
To optimize performance and field survivability, each system is designed for those "worst-case" field conditions specific to the various deployed platform types (e.g. air, ground, etc.). Curtiss-Wright goes further by including a "superset" of these worst-case parameters in its test plan to ensure optimal performance regardless of the target platform use.
For example, ground mobile platforms typically have the strictest EMI requirements, while fast jets have the most stringent vibration requirements. For these reasons, our pre-qualified integrated systems are often tested to both ground mobile EMI levels and to fast jet vibration levels. Curtiss-Wright may alternatively leverage a hybrid test profile for vibration that includes frequencies and durations that span jet, helicopter, and tracked vehicle ranges, in order to ensure that system reliability is truly vetted under any potential condition.
A full range of environmental tests are also typically performed, such as dust ingress, submersion, altitude, humidity, salt fog, explosive atmosphere, rapid decompression, among others.
EMC / Power Quality Testing
Nearly 100% of the systems products developed and produced by Curtiss-Wright are designed to meet applicable conducted and radiated emissions and susceptibility requirements from MIL-STD-461 and/or DO-160 for Electromagnetic Interference/Electromagnetic Compatibility (EMI/EMC). Compliance to these standards is traditionally achieved through proven input/output power filtering and the proper conductive sealing/bonding of the enclosure. Power input/transient protections on Curtiss-Wright systems typically enable power quality testing to go beyond MIL-STD-704 (for aircraft use), to include MIL-STD-1275 (for ground vehicle use) and DO-160 (for commercial aerospace). Testing is performed at Curtiss-Wright facilities or at the premises of accredited test contractors. Detailed test reports are developed to document the testing methodology and results.
Basic Elements of MIL-STD-461
MIL-STD-461 establishes interface and verification requirements for the control of the electromagnetic interference (EMI) emission and susceptibility characteristics of electronic equipment and subsystems designed for or procured by the U.S. Department of Defense (DoD). This white paper supplies a summary of the standard and presents some ideas regarding ways to achieve compliant designs.
ESS/HALT/HASS Testing
Because the majority of the products produced by Curtiss-Wright Defense Solutions are destined for the military market, these solutions must be comprised of the most reliable hardware possible. Among the many tasks we perform to increase reliability, Curtiss-Wright traditionally employs a comprehensive Environmental Stress Screening (ESS) test plan for many of its products. This ensures that the Curtiss-Wright manufacturing process consistently produces production units in compliance with all performance requirements. In many cases, Highly Accelerated Life Testing (HALT) is used to determine the ultimate life of the product, and based on this information Highly Accelerated Stress Screening (HASS) is performed. These tests are used to define test profiles for the ESS program, which typically runs on every product we build.
Tests We Conduct
Some of the environmental and electrical tests that Curtiss-Wright conducts include:
  Environmental Tests (MIL-STD-810, DO-160):
  Electrical Tests (MIL-STD-461, DO-160):

Temperature
Temperature Shock
Vibration (Operating & Endurance)
Shock (Operating, Gunfire, Ballistic, Handling)
Humidity
Immersion
Salt Fog
Sand & Dust
Fungus
NBC Washdown
Contamination by Fluids
Altitude

Power Input
Reverse Polarity
Lightning
ESD
CE102
CS101
CS116
CS115
CS114
RS103
RE102