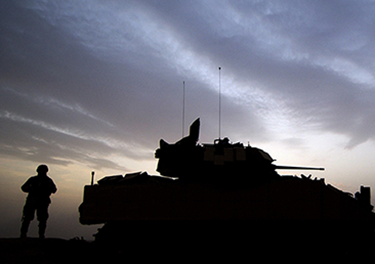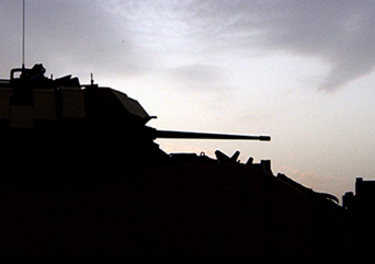 Press release
September 11, 2023
Latest Deployable Processing, Communications, Video Management and Armored Vehicle Technologies will be Showcased at DSEI 2023
Curtiss-Wright will display and demonstrate interoperable Modular Open Systems Approach solutions for cybersecurity, edge computing, and armored vehicle capabilities

DSEI 2023, EXCEL, LONDON, UK (Hall H2-552) – September 12, 2023 – Curtiss-Wright's Defense Solutions Division announced that it will present a wide range of processing, communication, video management and armored vehicle technology demonstrations at DSEI 2023, September 12-15, 2023, ExCel, London, UK. In Hall 2, at Booth #552 Curtiss-Wright will showcase the latest advancements in mission-critical defense products, from high-speed, high-precision motion control solutions and secure tactical communication systems to solutions for land, air and naval deployment. Engineered to maximize the benefits of Modular Open Systems Approach (MOSA), these open architecture solutions are aligned to the latest industry standards. Curtiss-Wright's rugged, deployable systems deliver advanced technologies that are defining the future of today's armed forces.
Live demonstrations of leading-edge solutions that highlight how MOSA-based interoperability is driving transformational change across military platforms will include:
Hardware Accelerated Post-Quantum Cryptography
In collaboration with Xiphera, Curtiss-Wright will provide a live demonstration of hardware accelerated Post-Quantum Cryptography (PQC) on deployable embedded hardware. The demonstration will feature Xiphera's xQlave PQCproducts, with hardware accelerated ML-KEM (CRYSTALS-Kyber) key exchange algorithm for protection of critical data.
Ground Vehicle Modernization with Rugged GVA-ready Displays
Combined with Curtiss-Wright's rugged small form factor mission computers, GVDU rugged touch screen displays offer best-in-class network-centric ground vehicle mission management. This demonstration will showcase Curtiss-Wright's range of GVA-ready mission displays. Featuring DEF-STAN 00-250 compliant bezel buttons, GVDU displays deliver an optimal tactile response in high vibration environments. The demo will include a GVDU3000 display, driven by a Parvus® DuraCOR® 8043 small form factor mission computer and a PacStar® 451 server module serving as a high-performance computing and virtualization platform. The GVDU3000 will be shown running RTI Connext®, a leading solution for developing systems based on the Data Distribution Service (DDS™) standard. Connext delivers military-grade connectivity for open GVA, NGVA, and other software-defined vehicle designs.
Airborne Data Analysis/Visualization on SFF Modular Mission Computer
Curtiss-Wright's IADS-RT Station is the market leading software solution for real-time and post-test data visualization for flight test programs. IADS-RT Station will be shown running on the small form factor (SFF) Parvus DuraCOR 313 rugged mission computer, powered by an Intel® Atom™ x6400E processor. IADS-RT Station translates industry standard formats into an array of information-rich, complex 2D/3D visuals. Its client-server architecture enables scalable, remote capture of telemetry data, un-tethered from the flight test range.
Tactical Data Link Solutions for Link 16, Link 22, and CESMO
The TCG BOSS (Battlefield Operations Support System) TDL testing, simulation, and terminal emulation solution will be shown emulating a MIDS-JTRS terminal, a Link 22 SNC, a VMF IDM, and a simulated TDL battlefield environment. Additionally, the TCG HUNTR™ TDL Gateway, which supports translation and forwarding of multiple tactical data links (TDL) – including Link 16, Link 22, JREAP, VMF, CESMO, and Cursor-on-Target – will be demonstrated with the TCG BOSS driving the simulation.
Tactical Communications Solutions for ROIP/VOIP at the Edge
In the ZeroAlpha Solutions booth (Hall 1 – Booth #410), Curtiss-Wright will be demonstrating PacStar Communications Solutions to include the PacStar Modular Data Center (MDC) for tactical edge compute along with the PacStar Modular Radio Center (MRC) running both ROIP/VOIP. IQ-Core® Software will also be featured showing single-pane-of-glass network management software.
Curtiss-Wright products featured at DSEI 2023 will include:
Next-Generation High Voltage Turret Drive Stabilization System
Curtiss-Wright's new High Voltage Turret Drive Stabilization System (HV TDDS) converts 28V battery power up to 750V peak power for precision maneuvering of high-inertia loads on such platforms large caliber turrets and main battle tank turret drive and stabilization systems. The innovative system provides short-burst high power without adding SWaP-C or the risk of damage to sensitive electronics. It's ideal for applications such as high-speed motion control systems, mobile air defense, high-speed launchers for active protection systems (APS), and mobile radar stations, cranes, trucks, and excavators. The HV TDDS is also well suited for use in naval weapon system applications on a wide variety of platforms, including warships.
For more information about Curtiss-Wright MOSA solutions, please click here.
For additional information about Curtiss-Wright please visit www.curtisswrightds.com, LinkedIn, and X @CurtissWrightDS.
About Curtiss-Wright Corporation
Curtiss-Wright Corporation (NYSE:CW) is a global integrated business that provides highly engineered products, solutions and services mainly to Aerospace & Defense markets, as well as critical technologies in demanding Commercial Power, Process and Industrial markets. We leverage a workforce of approximately 8,400 highly skilled employees who develop, design and build what we believe are the best engineered solutions to the markets we serve. Building on the heritage of Glenn Curtiss and the Wright brothers, Curtiss-Wright has a long tradition of providing innovative solutions through trusted customer relationships. For more information, visit www.curtisswright.com.
###
NOTE: All trademarks are property of their respective owners.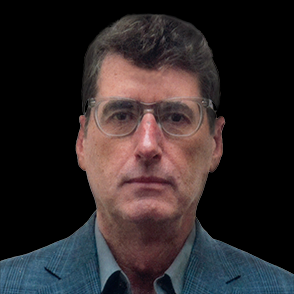 John Wranovics
Director of Public Relations
John Wranovics has over thirty years of experience in managing media relations and the promotion of high technology products. He has been with Curtiss-Wright since 2003. He has a degree in English Literature from the University of California, Berkeley.
Parvus DuraCOR 8043 Modular Mission Computer
The Parvus DuraCOR 8043 is a rugged COTS modular mission computer subsystem based on a quad-core (8-thread), 6th gen "Skylake" Intel Mobile Xeon E3 v5 processor with PCI Express (PCIe) Mini Card slots and a PCIe/104 bus architecture to support platform-specific add-on I/O module rapid integration with no/low NRE expense.