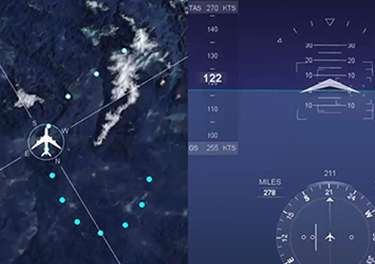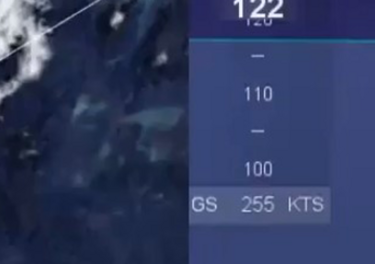 Embedded Defense Demos From the NXP Technology Forum
Curtiss-Wright and NXP (formerly Freescale) are long-term partners in delivering rugged, powerful and flexible processing systems for embedded defense applications. Three of Curtiss-Wright's latest systems were demonstrated at the 2015 NXP Technology Forum in Austin Texas; see them operate and learn about their configurations. 
Glass Cockpit 
The Glass Cockpit demo showcases a dynamic high-resolution display typical of graphics intensive avionics applications. The demo system is driven by a Curtiss-Wright VPX3-133 Single Board Computer (SBC), which implements a NXP Power Architecture QorIQ T2080 processor in a 3U OpenVPX form factor. The SBC is paired with a Curtiss-Wright VPX3-716 graphics module, which uses an AMD 8860 Graphics Processing Unit (GPU) to render the fast moving screen images. 
Digital Beachhead 
Curtiss-Wright's Digital Beachhead is a rugged, physically compact vehicle management computer powered by a NXP i.MX6 multi-core ARM processor. It also has a 16-port Ethernet switch and a range of flexible I/O interfaces, including USB, VGA, RS-232/422 and CANbus. In the video you will see the Digital Beachhead simultaneously driving a video application and system monitoring software.
Graphics and an SBC in one 3U Slot
The third exhibited system is a rugged, conduction-cooled 3U OpenVPX system implementing a VPX3-716 graphics module combined with a Curtiss-Wright XMC-109 SBC based on the NXP Power Architecture P2020 processor. The XMC-109, combined with the VPX3-716 graphics card, delivers powerful image rendering and SBC processing in a single 3U slot, ideal for SWaP-constrained applications.
NXP Power Architecture Processing
The most widely used RISC architecture-based microprocessors for defense and aerospace applications