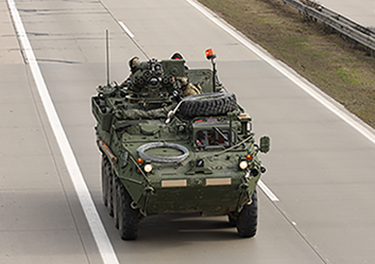 Bringing the Benefits of GCIA to Next-generation Ground Vehicles
Published in Military Embedded Systems
Written by Jacob Sealander
The partnership between Curtiss-Wright and BAE Systems to develop a standardized Modular Open System Approach (MOSA) open architecture for next-generation ground vehicles is an example of how the benefits of MOSA-aligned open standards can be leveraged to deliver new capabilities to next-generation ground vehicles, such as the U.S. Army's Optionally Manned Fighting Vehicle (OMFV).
Technological change is driving a new generation of ground combat vehicles, as seen by the U.S. Army's Optionally Manned Fighting Vehicle (OMFV) competition. Through the OMFV competition, the Army is seeking a new infantry fighting vehicle that is agile, lethal, and survivable while also ready to deploy today's and tomorrow's most advanced technology and support tomorrow's emerging capabilities.
Modular Open Systems Approach (MOSA)-aligned solutions are critical for enabling technology on ground vehicles to be rapidly refreshed and new capabilities quickly fielded to meet emerging threats on the battlefield. A vehicle designed with this level of flexibility can consistently meet and exceed the Army's specific agility, lethality, and survivability goals. MOSA builds in the room to grow to match the Army's needs and can be easily upgraded and adapted to remain dominant in the fight.
Modular Open Standards (MOSA)
Building on our years of experience and participation in the development of open standards, we design our range of semi-rugged to ultra-rugged solutions to bring the benefits of a Modular Open Systems Approach (MOSA) architecture to deployed ground, airborne, and naval platforms.