CHAMP-XD4 6U VPX Intel Xeon D-2700 and Cognitive DSP Processor
Overview
Specifications
Downloads
Featured Products
Request a Quote
Product Support
6U VPX Dual Intel Xeon D-2700 and Cognitive DSP Processor Aligned with The SOSA™ Technical Standard
The CHAMP-XD4 6U OpenVPX™ rugged processor card is designed for use in very compute-intensive industrial, and aerospace and defense applications, enabling developers of High-Performance Embedded Computing (HPEC) systems to take full advantage of the unmatched performance of today's leading-edge Intel Ice Lake D architecture. The CHAMP-XD4 provides more than twice the processing capacity and bandwidth than prior generation products. Paired with our CHAMP-FX7 for front-end sensor ingest, the card-set enables a powerful back-end/front-end processing solution for the highest-performance radar and other sensor processing systems.
The CHAMP-XD4 combines the high core count and floating-point performance of the Intel 10th Gen "Ice Lake" Xeon D-2700 processors with the substantial bandwidth and system-enabling features of the VITA 6U OpenVPX form factor. Providing dual extended temperature Intel Xeon D-2700 processors, which can support 12, 16, or 20 cores per device, the CHAMP-XD4 brings Intel's new AVX512 floating-point capability to the rugged embedded marketplace. This is coupled with 128 GB of high-capacity DDR4-2400 with a bandwidth of >19 GBps per channel with four channels per processor. The extra memory channels and speed provide more than double the memory bandwidth than prior generation modules ensuring memory accesses are not a bottleneck.
Aligned with the SOSA Technical Standard, the CHAMP-XD4 supports a 100GbE Data Plane, dual 10 GbE Control Plane interfaces, and up to 32 lanes of Gen4 PCI Express® (PCIe) on the P2 and P5 Expansion Plane. The module contains an AMD MPSoC field programmable gate array (FPGA) with embedded quad-core Arm® A53 processor and dual-core R5 processor used for TrustedCOTS security, or as a co-processor with additional general purpose I/O.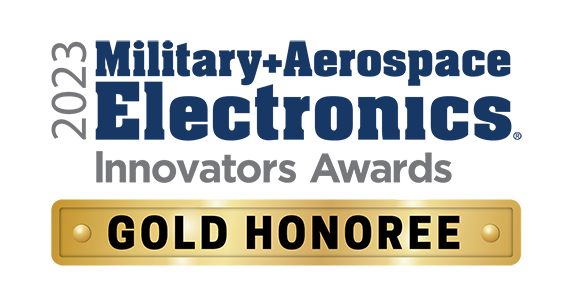 Key Features
Dual Intel Xeon D-2700 series processors (12, 16, 20 core options)
Developed in alignment with the SOSA Technical Standard as a 6U Compute Intensive Processor Plug-in-Card
6U VPX conduction cooled form factor with 2LM covers
Two Intel D-2700 CPUs with 12, 16 or 20 cores each at up to 2.0 GHz
Four memory channels totaling 64 GB DDR4 @2400 mega transfers per second per CPU node (76.8 GB/s aggregate per node)
Quad 100 Gb Ethernet ports on the VPX Data Plane with RoCE V2 RDMA support
32-lanes PCIe Gen4 Expansion Plane
Dedicated AMD® ZU6EG to ZU15EG MPSoC FPGA with embedded quad-core A53 processor and 4 GB of SDRAM memory for enhanced security or co-processing applications
Applications
High-performance AESA, STAP, SAR, and multi-mode Radar Systems
SIGINT, EO/IR, Electronic Warfare, and other sensor processing systems
Heterogenous Ruggedized Cloud processing

CHAMP-XD4 6U VPX Intel Xeon D-2700 and Cognitive DSP Processor
Connect with Curtiss-Wright