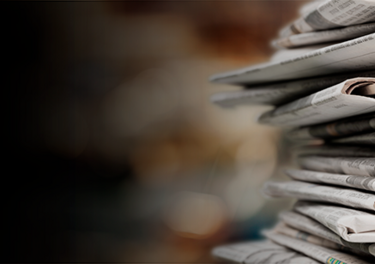 Article
February 18, 2019
Designing Multifunction Radar and EW Systems Means Staying Ahead of the Tech Curve
Published in Military Embedded Systems
Authored by Mariana Iriarte, Technology Editor for Military Embedded Systems
Featuring Tammy Carter, Senior Product Manager and David Jedynak, Chief Technology Officer – Curtiss-Wright Defense Solutions
Huge data demands - including those from artificial intelligence (AI) and machine learning (ML) applications - are pushing radar and electronic warfare (EW) developers to seek new ways to deliver multifunction systems that also meet strict size, weight, and power (SWaP) requirements.
Radar and electronic warfare (EW) developers are leveraging high-speed signal-processing devices such as field-programmable gate arrays (FPGAs) and general-purpose graphics processing units (GPGPUs) to meet the U.S. military's insatiable desire for data. Meanwhile, artificial intelligence (AI), neural networks, and machine learning (ML) concepts are more and more being embraced in EW and radar applications to ensure the U.S. maintains that tactical edge over its adversaries for years and decades to come.
"Since the enemy will pursue similar strategies and weapons, the challenge is to keep outperforming them with better technology and methods," says Rodger Hosking, vice president and cofounder at Pentek, Inc. [Upper Saddle River, New Jersey].
To stay ahead, the defense industry is working at addressing the technical challenges it faces. "Said simply, it is 'big data,' says Chris Rappa, product line director for Radio Frequency, Electronic Warfare and Advanced Electronics within BAE Systems FAST Labs [Arlington, Virginia]. "EW and radar systems throw away loads of data that could be useful. It is all about power. We are getting smart on how to optimize power modes to handle these gigantic increases in data, but the challenges on how to process more and more data are not going to be solved over the next three years."
Addressing these data pain points means getting down to the nitty-gritty of radar and EW systems. And, "One of the greatest challenges will be in the exponential increase in sensor data," says Tammy Carter, senior product manager for OpenHPEC products for Curtiss-Wright Defense Solutions [Ashburn, Virginia]. "This will drive the need for even faster backplanes, memory/data management, and the associated challenges of reliability. This in turn will drive the need for faster and larger data recorders with more focus on security. The development cycle of these new systems will require more analysts and data scientists to design and verify the new algorithms."...
SWaP and multifunction systems
SWaP requirements are pushing designers to the max, with users desiring "more capability at a lower cost in shrinking form factors," Rappa explains. "Increases in bandwidth and data rates with lower latency continue to be recurring themes. Lower size, weight, power, and cost desires drive the industry towards multifunction systems, where radar, EW, and other functions need to be combined with minimal performance sacrifice."
The market has been using GPGPUs and FPGAs to make all these demands a reality: "I am seeing increased interest in using GPGPUs and direct transfer of data from the FPGA to the GPGPUs using GPUDirect to reduce latency," Carter says. "More systems will have GPGPUs because of their power efficiency and the possibility for reduced SWaP because of the better throughput. For example, a 6U OpenVPX chassis with five server-class Xeon boards and a switch card yields around 5.6 TFLOPS for approximately 1000 watts. In comparison, a 6U OpenVPX single Xeon server-class CPU card paired with two OpenVPX dual NVIDIA Pascal P5000 GPGPU boards pumps out over 13 TLFOPS for around 550 watts."
Convergence of systems
Without a doubt, "the military has turned the heat up on these trends to converge systems that utilize RF such as radar and electronic warfare into one," says David Jedynak, chief technology officer at Curtiss-Wright [Austin, Texas]. "The military is looking to converge signal-processing tech that does multiple things into one system. From a bird's-eye view that sounds really easy. However, from a technical level, that proves to be a challenge."
From a technical perspective, "Combining these capabilities requires smart techniques," Rappa says. "Adaptive, adaptable, or cognitive capabilities can adjust the function according to the mission demands, potentially reducing the computational requirements to do everything at once."
Enter AI and ML ...
Read the full article here.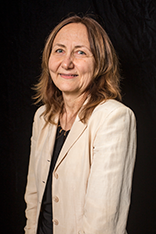 Tammy Carter
Senior Product Manager
Tammy Carter is the Senior Product Manager for GPGPUs and software products, featuring OpenHPEC for Curtiss-Wright Defense Solutions. In addition to an M.S. in Computer Science, she has over 20 years of experience designing, developing, and integrating real-time embedded systems in the defense, communications, and medical arenas.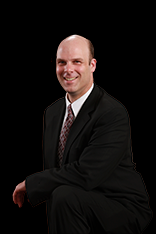 David Jedynak
Business Unit Director and Technical Fellow
David Jedynak is Business Unit Director for Curtiss-Wright's Salt Lake City facility, home of the Parvus small form factor network and computing products. David is also a Curtiss-Wright Technical Fellow. Previously, he served as Chief Technology Officer for Curtiss-Wright Defense Solutions for many years, and continues to provide technology leadership for the group. David joined Curtiss-Wright in 2008, and has focused his expertise in network-centric systems, COTS solutions and Assured Position, Navigation and Timing. He actively drives and supports the adoption of modular open standard approach (MOSA) architectures for the defense industry to accelerate technology deployment. Prior to joining Curtiss-Wright, David worked in both the automotive electronics and film industries on the forefront of industry-wide migrations to cutting-edge open standard digital architectures. He holds a BS Electrical Engineering from UCLA, as well as a Certificate in Astronautical Engineering and a Certificate in Project Management, both also from UCLA.
Deliver supercomputing processing performance
HPEC Systems have a proven track record to deliver supercomputing processing performance in rugged, compact deployable system architectures optimized for harsh military environments. These systems consist of a large number of distributed processors, I/O, and software stacks connected by a low latency system fabric.
Machine Learning and Artificial Intelligence in Defense and Aerospace Applications
This white paper discusses the terminology, applications, challenges and technology enablers for machine learning, deep learning and artificial intelligence (AI) in the aerospace and defense markets.