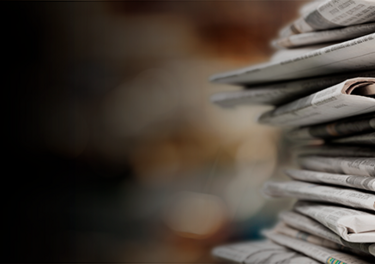 Making Ethernet Deterministic: Time-sensitive Networking for Digital Backbones
Published in BATTLESPACE
Traditional defense and aerospace systems rely on older, proven technologies such as MIL-STD-1553, ARINC 429, and CANBus to support time-critical communications. However, those legacy data buses have not evolved to meet the challenge of ever-faster system operating speeds. On the civil aviation side, Ethernet technologies such as ARINC 664 (AFDX) and Time-Triggered Ethernet (TTE) have gained some popularity, but these require significant up-front investment and high recurring costs. What's more, these legacy avionics solutions aren't flexible once deployed and cannot be dynamically configured. As an open standard technology supported by many major semiconductor suppliers, Time-Sensitive Networking (TSN) is designed to coexist with today's low-cost existing Ethernet technologies.
TSN is a set of standards and capabilities that enable hard real-time use cases over standard Ethernet networks. Aerospace and defense integrators are envisioning digital backbones based on Ethernet for future ground vehicles and aircraft that support not only traditional data and communications traffic, but also support precision control over Ethernet for weapons systems, autonomous vehicles, and other devices historically controlled via legacy data busses. An example of this vision is provided by the UK MoD's future looking "Digital Strategy for Defence," which includes plans for the use of a seamless secure, singular, modern digital backbone.
TSN works dynamically, enabling time-sensitive communications channels to be configured and set up flexibly as needed in real-time. TSN technology offers several important capabilities to embedded defense systems. It makes use of IEEE-1588v2 Precision Time Protocol (PTP) to provide clock synchronization between nodes. Once clocks are synchronized, TSN can be used to set up a deterministic communications channel between nodes. This setup can be defined with guaranteed parameters, such as throughput, latency, and jitter.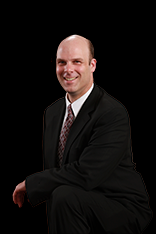 David Jedynak
Business Unit Director and Technical Fellow
David Jedynak is Business Unit Director for Curtiss-Wright's Salt Lake City facility, home of the Parvus small form factor network and computing products. David is also a Curtiss-Wright Technical Fellow. Previously, he served as Chief Technology Officer for Curtiss-Wright Defense Solutions for many years, and continues to provide technology leadership for the group. David joined Curtiss-Wright in 2008, and has focused his expertise in network-centric systems, COTS solutions and Assured Position, Navigation and Timing. He actively drives and supports the adoption of modular open standard approach (MOSA) architectures for the defense industry to accelerate technology deployment. Prior to joining Curtiss-Wright, David worked in both the automotive electronics and film industries on the forefront of industry-wide migrations to cutting-edge open standard digital architectures. He holds a BS Electrical Engineering from UCLA, as well as a Certificate in Astronautical Engineering and a Certificate in Project Management, both also from UCLA.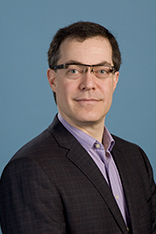 Aaron Frank
Senior Product Manager
Aaron Frank joined Curtiss-Wright in January 2010. As a Senior Product Manager within the C5ISR group, he is responsible for a wide range of COTS products utilizing advanced processing, video graphics/GPU and network switching technologies in many industry-standard module formats (VME, VPX, etc.). His focus includes product development and marketing strategies, technology roadmaps, and being a subject matter expert to the sales team and with customers. Aaron has a Bachelor of Science in Electrical Engineering degree from the University of Waterloo.
Networking Solutions
Our field-proven networking solutions provide the core capabilities for secure networks onboard land, sea, and airborne platforms.