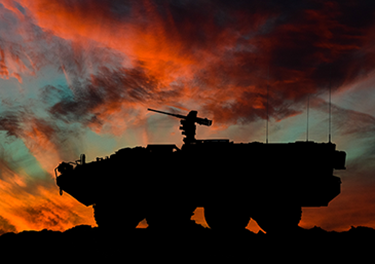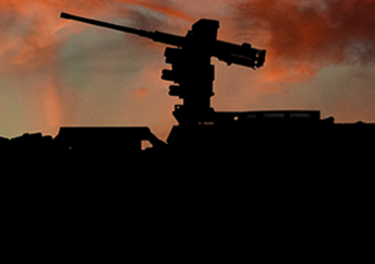 Article
February 16, 2023
Understanding GCIA: A Paradigm Shift for Establishing an Overall Ground-combat Vehicle Architecture
Published in Military Embedded Systems
Written by Jacob Sealander
The U.S. Army has long pursued a standardized infrastructure and architecture for ground-combat vehicle hardware and networking. While the VICTORY [Vehicular Integration for C4ISR/EW Interoperability] standard helped make some progress and created some excitement, the need to converge on a more focused solution set soon became apparent. That reality resulted in hardware/software convergence which explored what such a solution set might look like, such as standardizing on 3U OpenVPX, as a way of driving a modular enough solution that could have a significant impact on interoperability. The next step was CMOSS [Command, Control, Communications, Computers, Cyber, Intelligence, Surveillance, Reconnaissance (C5ISR)/Electronic Warfare Modular Open Suite of Standards], which – in its effort to define the suite of standards for building the desired infrastructure and network – embraced the VICTORY, MORA [Modular Open RF Architecture], and OpenVPX standards.
When the SOSA [Sensor Open Systems Architecture] Technical Standard effort began, it focused initially on airborne sensor systems. While it makes use of many of the same standards as the CMOSS standards, such as OpenVPX, it became clear that these standards didn't go far enough to satisfy the Army's vision for combat vehicles. The Army has developed two new standards – the PEO [Program Executive Office] Aviation and PEO [Ground Combat Systems) GCS's CMFF (CMOSS Mounted Form Factor) and the PEO GCS's GCS Common Infrastructure Architecture (GCIA) – to define a detailed and comprehensive architecture for the desired interoperability, adaptability, and technology movement.
CMOSS/SOSA Starter Kit
Kickstart your development cycle with the CMOSS/SOSA Starter Kit. The SWaP-optimized CMOSS/SOSA Starter Kit features an SBC, a VICTORY Ethernet switch, and a timing module.