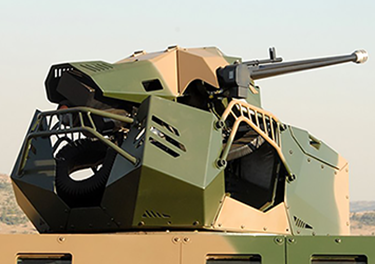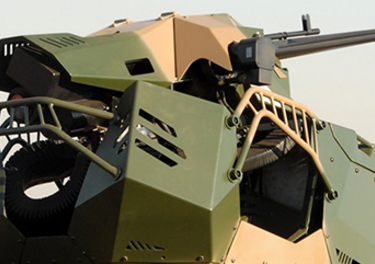 Improve Stability and Control of Complex Defense Systems
Discover some of the many ways our ruggedized and adaptable motion control solutions enable faster, more precise control of mission-critical defense systems.
The possibilities are almost endless
With our motion control solutions, you can control and stabilize the movements of any complex defense system on any platform with new levels of speed and accuracy. Here are just a few ideas to get you thinking:
Turrets on armored land vehicles
Ammunition handling and loading systems
Direct drive systems
Missile launchers
Mounted video systems
Radar systems
Satellite systems
Every solution is adapted for specific requirements
Bring us your toughest motion control challenges. Every solution we develop is based on a selected portfolio of rugged, field-proven building blocks and engineered to meet your unique program, performance, and environmental requirements. We supplement these building blocks with the hardware, software, and services needed to meet your specific requirements.
With more than 70 years of experience in a wide variety of motion control applications, we know how to deliver tailored motion control systems on spec, on time, and on budget — every time.
Robust, reliable designs ensure long life in the field
To ensure reliable field operation for up to 30 years, we take a complete life cycle approach to motion control solution development, from project conception to ongoing support.
Every component in every solution undergoes extensive testing to ensure it performs reliably and accurately in the most rugged geographic locations and the most severe weather conditions. We incorporate robust electrical and mechanical protection functionality into every solution. And we develop every solution according to key safety and functional safety standards, including:
DEF STAN 00-56
MIL-STD-882
DO-178
IEC 61508
Deliver target location accuracy and precise tank turret stabilization
Our motion control solutions for turrets on tanks and other armored vehicles are engineered to provide stabilized aiming that is reliable, cost-effective, and tailored to meet highly demanding program and platform requirements.