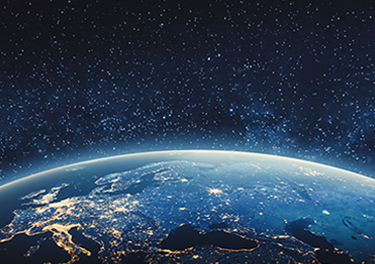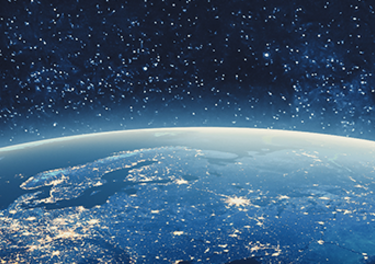 Press release
March 12, 2019
Curtiss-Wright Showcases Latest Avionics Solutions at Avionics Expo 2019
AVIONICS EXPO – AEROSPACE TECH WEEK 2019, MOC Event Center, Munich, Germany (Booth A17) – March 12-13, 2019 – Curtiss-Wright's Defense Solutions division today announced that it will be displaying its latest avionics products at Avionics Expo, Munich Germany, March 12-13, 2019 (Booth A17). The products featured in Curtiss-Wright's booth include:
DO-254/DO-178 Safety-certifiable 3U and 6U OpenVPX™ single-board computers
Rugged airborne video management system solutions including a rugged 21'' touchscreen LCD Advanced Video Display Unit (AVDU), Video Recorder, Video Switch, and Converter
Flight Test Instrumentation (FTI) products including the KAM-500 and Axon family of Data Acquisition Units (DAU)
The Fortress™ Flight Data Recorder, and…
An ultra-compact mission processor system (the Parvus® DuraCOR® 311) and networking system (Parvus DuraNET® 20-11).
Live Demonstrations of Curtiss-Wright Products:
In addition to a wide range of proven COTS modules and systems, Curtiss-Wright collaborated with other leading technology partners for live demonstrations of open-architecture products hosted in the partners' booths:
Featured in Green Hills Software's Booth - A64 - "Green Hills Software® INTEGRITY-178 tuMP™ for Avionics Systems"
The Avionics Systems Demo features Green Hills Software's INTEGRITY-178 tuMP DO-178B Level A Safety Certified and Future Airborne Capability Environment (FACE™) Conformant RTOS. INTEGRITY-178 will be demonstrated on a Curtiss-Wright's safety-certifiable VPX3-152 3U OpenVPX NXP® Power Architecture® T2080 SBC and VPX3-716 3U OpenVPX AMD E8860 Graphics Processing Module. The demonstration will feature Harris Corporation's popular FliteScene® Digital Moving Map software that provides situational awareness for both civilian and military operations. The INTEGRITY-178 tuMP RTOS is the only operating system (OS) certified to conform to the FACE Technical Standard for both the Safety Base and Security Profiles for the C, C++, and Ada programming languages. The INTEGRITY-178 tuMP RTOS is available for all of Curtiss-Wright's DO-254 safety-certifiable products, including its SBCs featuring Power Architecture, Intel®, and Arm® processors.
Featured in Lynx Software Technologies Booth - A60 - "Primary Flight Display/Situational Awareness"
The Primary Flight Display/Situational Awareness Demo featuring ENSCO Avionics' IData Tool Suite for advanced HMI toolkit and application elements for the development and deployment of embedded software display devices. The demo highlights the features of Lynx Software Technologies' LynxOS-178 DO-178 Safety-Critical RTOS. The application interfaces to a standard OpenGL SC 1.0.1 DO-178C/ED-12C safety certifiable graphics library suite from Core Avionics & Industrial Inc. (CoreAVI), running on LynxOS-178 high-performance, reliability, safety, and security RTOS. Hardware includes Curtiss-Wright's VPX3-131 NXP P4080 single-board computer and XMC-715 AMD Embedded Radeon® E4690 GPU.
Featured in SYSGO's Booth - A36 - "Avionics Glass Cockpit"
The Avionics Glass Cockpit demonstration features ANSYS' SCADE model-based development environment and DO-178C/DO-330 TQL-1 qualifiable code generation toolchain for critical embedded software with an inspection mode. The demo highlights the underlying features of SYSGO's PikeOS 4.2. The application interfaces to a standard OpenGL SC 1.0.1 DO-178C/ED-12C safety certifiable graphics library suite from CoreAVI, running on SYSGO's PikeOS 4.2 separation kernel-based hypervisor and RTOS designed for the highest levels of safety and security. Hardware includes Curtiss-Wright's VPX3-133 NXP T2080 single-board computer and XMC-715 AMD Graphics XMC.
Featured in HENSOLDT's Booth - A35 - "Centrion™ Safety Certifiable Mission Computer System running Situational Awareness Software"
This demonstration features DO-178C/ED-12C safety certifiable digital mapping, tactical information, and Synthetic Vision System (SVS) applications running on a DO-254/ED-80 safety-certifiable mission computer. The Centrion mission computer, available from HENSOLDT and Curtiss-Wright, is a rugged ARINC 600 enclosure with re-usable OpenVPX building blocks including the VPX3-150 and VPX3-1220 SBCs, VPX3-716 Graphics and VPX3-611 I/O Card. It features CoreAVI's OpenGL SC 1.0.1 graphics library suite for the discrete AMD Embedded Radeon high-performance GPU for 4k video output. The demonstration is based on HENSOLDT's situational awareness solution which utilizes standardized software support functions and interfaces. The Centrion uses Wind River's VxWorks 653 RTOS.
 
About Curtiss-Wright Corporation
Curtiss-Wright Corporation is a global innovative company that delivers highly engineered, critical function products and services to the commercial, industrial, defense and energy markets. Building on the heritage of Glenn Curtiss and the Wright brothers, Curtiss-Wright has a long tradition of providing reliable solutions through trusted customer relationships. The company employs approximately 9,000 people worldwide. For more information, visit www.curtisswright.com.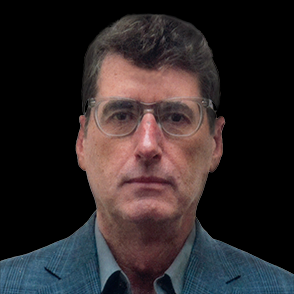 John Wranovics
Director of Public Relations
John Wranovics has over thirty years of experience in managing media relations and the promotion of high technology products. He has been with Curtiss-Wright since 2003. He has a degree in English Literature from the University of California, Berkeley.