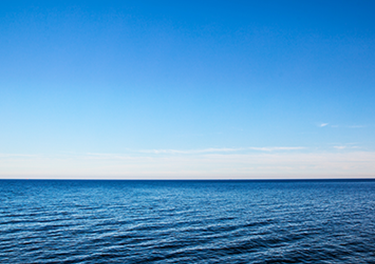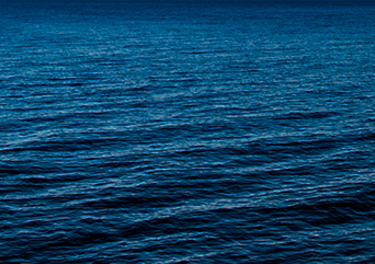 Press release
September 12, 2017
Curtiss-Wright Showcases Latest Avionics, Vetronics, and Naval Solutions at DSEI 2017
DSEI 2017, LONDON, UK (Stand #S9-440) –  September 12, 2017 – Curtiss-Wright's Defense Solutions division today announced that it will be displaying its latest vetronics, avionics, and naval platform products at the Defence & Security Equipment International (DSEI) conference at ExCel, London, UK, September 12-15, 2017. Featured products will include flexible upgradeable turret aiming and stabilization drive systems, rugged high capacity storage solutions - such as the Data Transport System, and size, weight, and power (SWaP)-optimized embedded avionics systems - such as the ultra-lightweight Fortress Crash Protected Recorder. Curtiss-Wright's displayed solutions for integrating complete turret drive systems will also include Rotary Gear Drives and hand controllers. In addition, Curtiss-Wright will highlight Video Management solutions, including its family of rugged LCD touchscreen Mission Displays. As an example, the booth will feature the 12" GVDU3000 Mission Display combined with a VRDV7000 Video Recorder and RVG-SD1 Rugged Video Gateway.
Curtiss-Wright's ultra-small form factor Mission Computer and Network Switch subsystems, ideal for deployment on SWaP-constrained platforms such as UUV, UGV, and UAVs, will also be on display. These rugged, compact subsystems include the Parvus DuraCOR 311 Mission Computer and the Parvus DuraNET 20-11 Ethernet Switch.
An industry leader in developing COTS-based DO-254/ED-80 safety certifiable modules and systems for airborne applications, Curtiss-Wright will also show a range of solutions for critical applications such as glass cockpits and moving maps. For naval platforms, Curtiss-Wright's INDAL group will be presenting its shipboard aircraft handling systems and its undersea sensor handling technologies.
Live Demonstrations:
In addition to a wide range of most recent COTS modules, video management systems, etc., Curtiss-Wright will also be hosting, in conjunction with leading technology partners, live demonstrations of system solutions built using a variety of its open-architecture products. The following demonstrations will be held in Curtiss-Wright's booth, Stand #S9-440:
"Centrion™ Safety Certifiable Mission Computer System running Situational Awareness Software":
Demo: DO-178C/ED-12C safety certifiable digital mapping, tactical information, and Synthetic Vision System (SVS) applications running on a DO- 254/ED-80 safety certifiable mission computer. The Centrion mission computer, available from HENSOLDT and Curtiss-Wright, is a rugged ARINC 600 enclosure with re-usable OpenVPX™ building blocks including the VPX3-150 and VPX3-1220 SBCs, VPX3-716 Graphics, and VPX3-611 I/O Card. It features Core Avionics & Industrial Inc. (CoreAVI)'s OpenGL SC 1.0.1 graphics library suite for the discrete AMD Embedded RadeonTM high-performance GPU for 4k video output. The demonstration is based on HENSOLDT's situational awareness solution which utilizes standardized software support functions and interfaces. The Centrion uses Wind River's VxWorks 653 RTOS.
"Avionics Glass Cockpit"
Demo: Avionics Glass Cockpit featuring ANSYS' SCADE model-based development environment and DO-178C/DO-330 TQL-1 qualifiable code generation toolchain for critical embedded software with an inspection mode. The demo highlights the underlying features of SYSGO's PikeOS 4.2. The application interfaces to a standard OpenGL SC 1.0.1 DO-178C/ED-12C safety certifiable graphics library suite from CoreAVI, running on SYSGO's PikeOS 4.2 separation kernel-based hypervisor and RTOS designed for the highest levels of safety and security. Hardware includes Curtiss-Wright's VPX3-133 NXP T2080 single board computer and VPX3-715 AMD Embedded Radeon® GPU.
About Curtiss-Wright Corporation
Curtiss-Wright Corporation is a global innovative company that delivers highly engineered, critical function products and services to the commercial, industrial, defense and energy markets. Building on the heritage of Glenn Curtiss and the Wright brothers, Curtiss-Wright has a long tradition of providing reliable solutions through trusted customer relationships. The company employs approximately 8,000 people worldwide. For more information, visit www.curtisswright.com.
###
NOTE: All trademarks are property of their respective owners.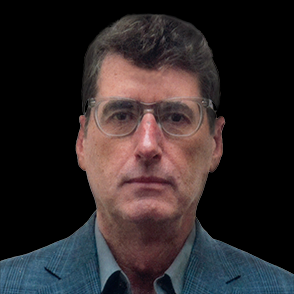 John Wranovics
Director of Public Relations
John Wranovics has over thirty years of experience in managing media relations and the promotion of high technology products. He has been with Curtiss-Wright since 2003. He has a degree in English Literature from the University of California, Berkeley.