CHAMP-FX7 6U VPX Dual AMD Versal Premium Adaptive SoC Processor
Overview
Specifications
Downloads
Featured Products
Request a Quote
Product Support
The CHAMP-FX7 from Curtiss-Wright Defense Solutions is a rugged, high performance, adaptable real-time processing board featuring AMD's groundbreaking Versal Adaptive SoC devices. Much more powerful and flexible than traditional FPGAs, Adaptive SoCs are heterogeneous devices that tightly integrate conventional FPGA programmable logic (Adaptable Hardware) with Arm-based software-programmable Scalar Engines, and high-performance I/O. A new DSP Engine architecture is capable of floating-point operation, or integer arithmetic, optimized for signal processing and AI inference applications.
High-speed real-time processing in modern systems requires massive I/O bandwidth through adaptable high-speed serial protocols. Versal devices deliver over 100 transceivers in the larger devices, capable of supporting 100Gb Ethernet, 4th generation PCIe, and other high-rate protocols over embedded VPX backplanes via copper and fiber optic transceivers. Hard IP blocks efficiently implement standardized interfaces such as DDR4 SDRAM, PCIe, Ethernet, and others. Tying it all together is a low latency, deterministic Programmable Network-on-Chip to move data between features without consuming valuable Adaptable Hardware (FPGA) routing resources.
Curtiss-Wright's CHAMP-FX7 implements two high-end VP1702 Versal Premium devices on a 6U SOSA aligned VPX platform. Featuring quad 100Gb Ethernet ports and 32-lanes of PCIe Gen4 Expansion Plane connectivity, embedded VPX systems can move data at lightning speed between Adaptive SoCs, processors, GPUs, network and fabric switches, and other board types through networked or peer-to-peer PCIe connections.
Fiber optic I/O is ideal for moving 100Gb class data reliably between sensors and systems, for which the CHAMP-FX7's 64 backplane fiber optic links provide up to 210 Gbytes/sec in each direction simultaneously. Using lightweight protocols such as Aurora or sFPDP, or up to 16 x 100 Gbs Ethernet, reliable, interference-free sensor I/O is now possible using lightweight fibers instead of bulky coaxial cables.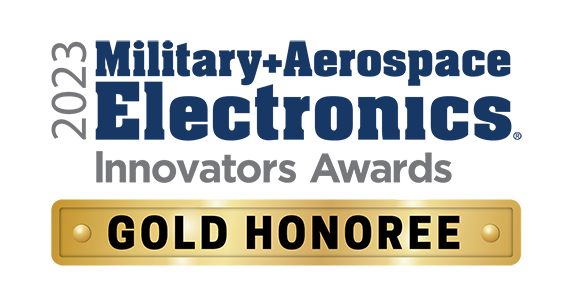 Key Features
Developed in alignment with the SOSA™ Technical Standard
6U VPX conduction cooled form factor
Two large AMD Versal Premium Adaptive SoC devices, up to VP1702
Dedicated high-speed Adaptive SoC to Adaptive SoC interconnects
Quad 100 Gb Ethernet ports on the VPX Data Plane
Dual 10 Gb Ethernet VPX Control Plane ports
32-lanes PCIe Gen4 Expansion Plane
Up to 64 lanes of VITA 66 backplane fiber optic I/O direct to the Adaptive SoCs, supporting up to 28 Gbps/lane
Applications
Extreme performance radar systems
Terabit/s fiber optic networked processing with cryptography
5G and beyond low-latency signal processing

CHAMP-FX7 6U VPX Dual AMD Versal Premium Adaptive SoC Processor
Connect with Curtiss-Wright