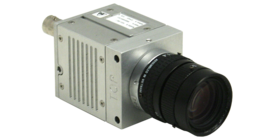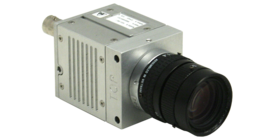 The high-definition HDC-330 camera design provides a unique solution for applications where space is at a premium, including airborne, automotive and ground testing.
Features
High Definition (1080p/30/60 720p/60)
Sensor pixel resolution: 1944H x 1092V (2.1 Mp)
Sensor type: 1/3-inch CMOS, active-pixel sensor array
Lens mount: C-mount with adjustable back-focus
Operating temperature: -20ºC to 70ºC
HD-SDI output (SMPTE 292M) & CVBS (NTSC/PAL) output
Rugged, lightweight, and miniature size
Fast auto exposure
Auto white balance
High dynamic range
2D/3D noise reduction
Defective pixel correction
Gamma correction
Low latency
+28V Power
Applications
Flight test instrumentation
De-icing video
High vibration scene - cockpit displays
Aircraft monitoring
TTC HDC-330 Airborne High Definition Camera
The high-definition TTC HDC-330 camera design provides a unique solution for applications where space is at a premium, including airborne, automotive, and ground testing. The HDC-330 is designed as an airborne-rugged high definition (HD) camera for the Test Engineering community. With its miniature size; the enclosure dimensions are 1.5" W x 1.5" H x 1.9" D (38mm W x 38mm H x 48mm D), the HDC-330 camera is able to be mounted in virtually any situation that arises on an aircraft in any test condition. The fast exposure quickly adjusts to changing light.
The High Dynamic Range (HDR) and Wide Dynamic Range (WDR) imaging continuously adjusts to changing light situations and assures high accuracy by removing over and undersaturation artifacts in each frame while auto-exposure and auto-white balance adjust for perfect color balance. All image processing is done in Custom ASIC for extremely low latency. The HDC-330 camera has an HD-SDI and CVBS (RS-170A/NTSC/PAL) output. The HD-SDI output is 1080p30/60 and 720p60 video resolution.
Flight Test Instrumentation Imaging Fundamentals
To make the optimal decisions for each FTI imaging application, everyone responsible for acquiring imaging technologies and setting up the equipment must understand basic optics, camera functionality, and lighting concepts as well as the relationships among them. This white paper presents an overview of these concepts to help flight test engineers make informed decisions.
Aerospace Instrumentation Brochure
Modern aerospace instrumentation systems can be highly complex, and it can be difficult to know how to meet program needs. It's not unusual for requirements to change during a campaign and cause significant delays, and data must be captured reliably no matter what – otherwise expensive additional flights will be needed or months of program data could be lost. Read our brochure to learn how you can reduce your risk with commercial off-the-shelf (COTS) solutions.
Read the Brochure