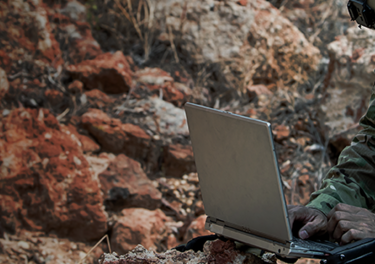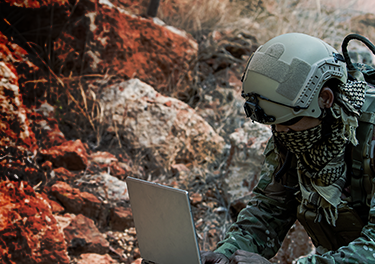 White papers
April 05, 2022
Intelligent Sensor Data Analytics at the Tactical Edge
Whether centralized or at the edge, one of the biggest military needs existing today is the imperative for a common operating picture (COP) with support for pattern of life (POL) analysis across all relevant data sets.
This will enable powerful capabilities such as anomaly detection, entity tracking, real-time alerting, predictive classification, and historical analysis. The result is a greater level of situational awareness (SA), which is key to anticipating an adversary's tactics.
POL is defined as "the specific set of behaviors and movements associated with a particular entity over a given period of time."
Capturing and processing POL data is already underway with the U.S. DoD's Joint All-Domain Command and Control (JADC2) project and supporting projects such as the U.S. Air Force's Advanced Battle Management System (ABMS). However, the resulting avalanche of data masks important trends from human operators. Modern computing hardware and data analytics software have the ability to fuse spatial and temporal data into a COP that is visible to and actionable by human beings, accompanied by a seamless communications infrastructure that enables a COP to be delivered to the warfighter.
Evolving the IoT concept to an IoMT [Internet of Military Things], JADC2 promises to provide the warfighter at the edge and decision-makers at the command post with access to the same COP. In this sense, any type of data that has an X or Y dimension, plus a time stamp, and is generated from someplace within the IoT, is a candidate for generating POL data.
Log in and download the whitepaper to learn more about:
Advanced Analytics in the Field
The Benefits of Vectorization
Deploying a Vectorized Database at the Tactical Edge